Note: This post has been updated as of January 1, 2018 to reflect the most current information. 
As we recover from the holiday festivities, reminisce about the past year and prepare for the next, we inevitably reconsider our fitness regimens. Whether or not you've succeeded in the past, this year is going to be different because this year, you have our handy guide to the best gyms in the Omaha area!
Whether you're beginning on your fitness journey or just looking for something new, there's a gym, studio or CrossFit box perfect for you. Look through our area favorites, peruse their schedules, and get started on that New Year's Resolution!
Clubs + Fitness Centers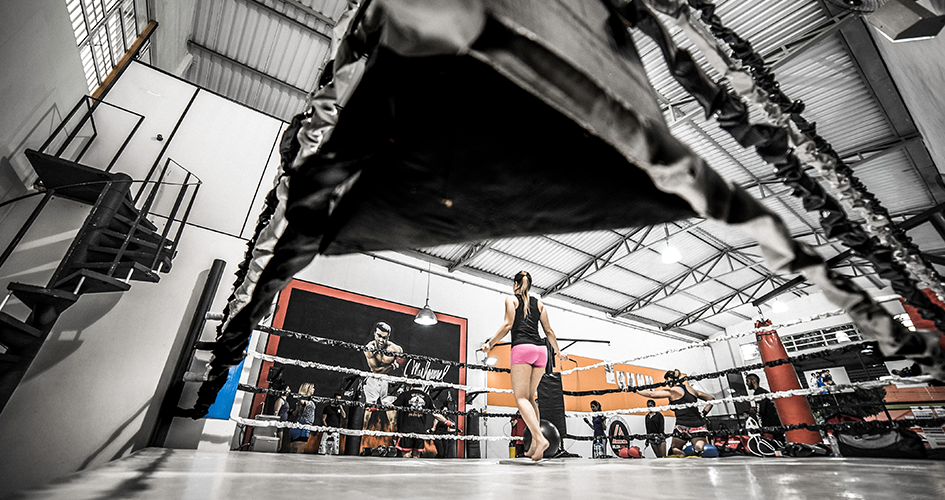 Prairie Life Fitness is the whole package. Along with cardio and weightlifting equipment, the gym offers personal training, group fitness, cycling, aquatics, yoga and pilates, youth programs, child care, massage services, tanning, physical therapy, and racquetball. With three Omaha locations and two in Lincoln, Prairie Life makes getting fit easy!
West O Fitness is a locally owned and operated fitness center. The welcoming community environment is perfect for everyone — whether you're a beginner or a seasoned pro. And with a little help from the experienced staff, you'll quickly master all their state-of-the-art equipment.
The most popular gym in Omaha, Life Time offers fitness programs and certified fitness professionals to support the health and fitness goals and aspirations of all members — regardless of age, experience or ability. The gym has everything you might expect from a fitness center and more, including swimming lessons, weight loss programs, kids activities, yoga and pilates classes, squash and racquetball leagues and lessons, organized runs, outdoor cycle rides and much more.
Metro YMCA has ten Omaha area locations including centers in Council Bluffs and Papillion. More than just weightlifting and cardio, the YMCA focuses on youth development, healthy living and social responsibility for all its guests. Both members and nonmembers can benefit from programs to get everyone involved in the community. With sports leagues, swim lessons, childcare, fitness programs and more, there's something for every member of the family! Start by signing up for a program or become a member now.
After growing up in Dublin in a family of fighters, Mick Doyle moved to the United States and quickly became known as one of the best active fighters in the world. He has coached the US Muay Thai Team, won multiple world titles and achieved much more. Since retiring, he has coached 37 National Champions and cornered 6 World Champions and now you can learn from him, too!
Warrior Fitness specializes in metabolic high-intensity workouts. The facility offers fat burning fit camps and max-performance personal training guaranteed to transform your body. With a variety of options for all experience levels, you'll quickly find the perfect program for your body!
Yoga
Since 2003, Karma Yoga has been providing a welcoming space for all skill levels to practice yoga. Knowing that every body is different and everyone comes to yoga for different reasons, the studio offers more than 15 different styles of yoga and 55 classes a week.
At Sound Method Yoga, their teachers and staff believe yoga is for everyone so they strive to create a warm and inclusive environment for learning. From gentle Yin-based and Hatha classes to Vinyasa for Beginners and Advanced Yogis, they have the perfect class for you!
Power yoga isn't about what you look like; it's about understanding and learning about your own body so you can challenge and take care of yourself. New students can try unlimited classes for just $20. Take a look at the schedule and get started today!
Lotus House of Yoga has three Omaha locations and two in Lincoln, making it easy to continue your practice no matter where you are in the area. Not only can you learn and improve your body and health, you can participate in a yoga gear exchange, and grab a drink or a snack at the High Vibe Cafe!
One Tree Yoga offers classes from many yogic traditions, including Hatha, Yin, Wall Ropes, Traditional Hot Yoga and Hot Vinyasa — just to name a few. Both Omaha locations offer the full range of classes as well as teacher training. Or, try a specialized workshop for kids, seniors or athletes.
Check out our list of the top yoga studios in Omaha for more recommendations! 
CrossFit Boxes
Photo courtesy of CrossFit Omaha / Stacie Tovar
Each of the coaches at CrossFit Omaha had their own life-changing experience with CrossFit and now hope to spread that enlightenment and passion to the community. The first to affiliate in the state of Nebraska, their box is filled with the experience and knowledge necessary to start your fitness journey.
CrossFit Hydro is about having fun while you better your life. The staff understands busy schedules, and offers various quick sessions you can easily fit in — and that you'll enjoy doing. The coaches' passion will definitely brush off on you! Take a look at the schedule and schedule your first free class today.
Since 2013, CrossFit Viral has been providing a welcoming and encouraging environment for beginners, seasoned pros and competitors. You can even schedule a free trial to test the waters and see if CrossFit and CrossFit Viral are right for you!
At Climate, CrossFit is about community and, most especially, taking advantage of the community as a resource for encouragement, accountability and improving the lives of its members. The knowledgeable coaches will be there for you every step of the way so you can improve your body, your nutrition and your life. Schedule your free intro session today.
DTO CrossFit started with a small group of friends that found a passion for CrossFit. United by strong values, solid character and positive attitudes, the talented coaches are eager to spread the love for CrossFit and determined to help you reach your fitness goals.
Studios
Photos courtesy of The Barre Code / Hallie Duesenberg Photography
With two locations in Omaha (Dundee and West Omaha), the Barre Code is easily accessible for anyone who wants to give this challenging sport a try! The Barre Code program is specially designed to combine cardiovascular conditioning, strength training and restoration through its variety of class formats. And on the way to reaching your goals, you're guaranteed to have a great time!
Franchise owner Emma Sodoro grew up in Arizona where she took her first barre class. When she moved to Omaha and started her family, she wanted to share her passion and barre experience with our community. As a fitness enthusiast, she's ready to get anyone — no matter your experience — started on the life-changing journey to fitness!
Pilates Center of Omaha is dedicated to raising the standard of Pilates training in Omaha and the Midwest. Owners Ashlee and Wendy have a long list of certifications. Wendy also has a Masters in Exercise Science from UNO and a Bachelor of Science in Education from Concordia University. And Ashlee has a Doctorate of Physical Therapy from the University of Nebraska Medical Center.
The combined experience will get you on your way to physical and mental fitness while also ensuring your overall health lasts your entire life!
Indoor cycling is one of the hottest trends in fitness right now, and it's not difficult to understand why. Not only is it tremendously effective (some classes burn up to 1,200 calories in an hour), but it's also fun. Elevate is Omaha's most popular cycling gym, boasting highly qualified instructors, an upbeat and motivating atmosphere, and a tight-knit community. Try it out for yourself this year and see what the cycling craze is all about — your first class is free!
Where do you work out in Omaha?
If we missed your favorite gym or studio, let us know.