It's winter in Omaha and you and your partner have exhausted our list of winter sports activities and already tried all of our favorite romantic restaurants. What's next?
Lucky for you (and your date!) Omaha is packed with exciting and unique ideas that will keep the romance alive during these cold winter months. Though not all of them are indoors, all of them are guaranteed to create a spark — whether you're learning something new together, cuddling on a stage coach, or cozying up in a theater recliner.
See how many of our winter date ideas you can check off before the weather gets warmer!
Visit Omaha put together a great list of the city's best beer brewers. Take your date on a tour of Omaha via its hopped-up beverages. And, if you live outside the Omaha Metro area, you can request a Craft Brew Explorer's Journal and get a free beer at each stop.
Hot chocolate is a winter necessity and a classic romantic tradition! Take a sweeter tour of Omaha's best gourmet options to combine chocolate, warmth and romance in the best way.
3. Play a board game at Spielbound…
At Spielbound, you can get a membership to their game library or buy a $5 one-day pass. With it, you and your date will have access to one of the largest board game collections in town. You can sip hot chocolate, coffee or beer while you enjoy a friendly competition over a shared pizza. You can even buy a game to take home!
4. …And an arcade game at Beercade
Beercade is packed with arcade games, pinball machines, craft beer and a full bar. Challenge your date to a few games and bond over classic favorites while you sip your favorite beverages!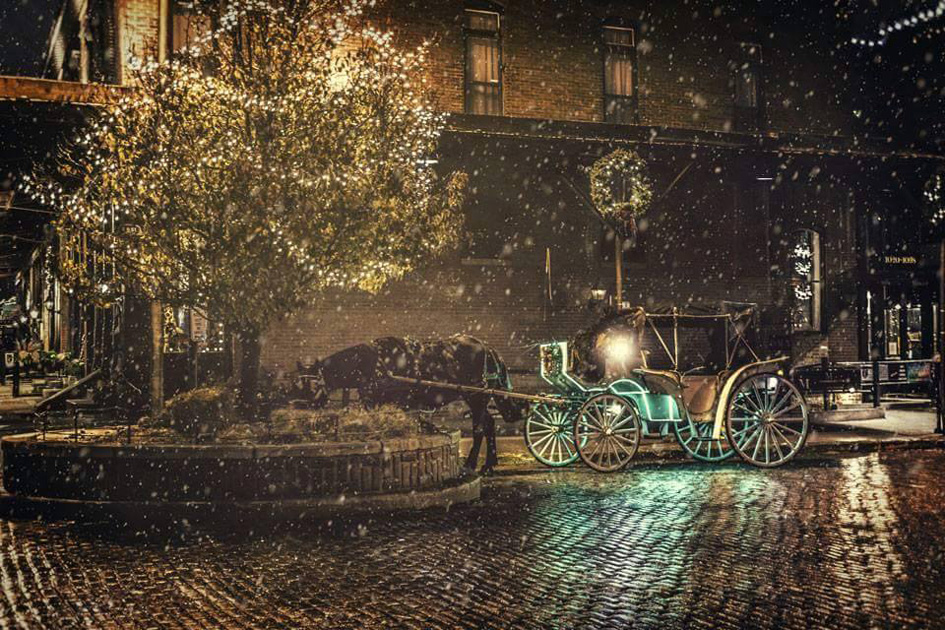 Photo courtesy of Magical Journey Carriage
Winter is the perfect time of year to ride a horse-drawn carriage through Old Market. For the full romantic effect, bundle up and venture out on a snowy evening! You can make a reservation online, but walk-ups are always welcome for when the mood strikes.
6. Drink champagne on tap at Homy Inn
Homy Inn is a great nighttime destination any day of the week — whether it's celebratory, romantic or just a casual Friday night out. They have sweet, dry, strawberry and peach champagne on tap as well as sangria and a full bar. Get a glass of your favorite flavor and toast to romance!
At Majestic Cinema, they have three Big Screen Bistro auditoriums where you can lounge in your reserved recliner and order dinner and drinks from a full menu. It's all delivered before your movie starts so you can watch in comfort — and with your favorite comfort foods!
Film Streams is a local favorite for limited release movies and independent films. You can also see old classics! Check out what's playing and start planning your date.
Photos courtesy of Alamo Drafthouse
The Alamo Drafthouse mixes the old and the new — with classics playing alongside modern films. Join them on a theme night and you can catch a classic from the Signature Series while eating great food and drinking local brews at your seat.
10. See an intimate comedy show at The Backline…
The best comedy shows at The Backline are performed by local stars and improv extraordinaires. Schedule your date on the second Thursday of the month and you'll get to see improv pairs perform Date Night. The best part is, most show tickets are under $5!
Omaha Funny Bone is the largest comedy venue in town where you can see nationally-touring performers like Chris D'elia, Ben Bailey and Jay Pharoah. Order a meal and a drink, and you'll be ready for one of the funniest date you've ever been on!
Between 7:30 and 10:30 on Saturday nights, Moylan Iceplex turns down the house lights and turns on the party lights. For just $10, you can skate on their indoor rink while a live DJ performs! For a full winter sports guide in Omaha, check out our Ultimate Omaha Winter Activities Guide. You'll find plenty of date-worthy ideas to take advantage of the season!
One of our favorite date night dinner destinations, The Grey Plume is also the perfect setting to learn something new! Learn how to prepare and pair your favorite foods and drinks then take that knowledge home for a romantic night in.
14. …Or buy provisions in The Grey Plume store for a wine and cheese night at home
You can also buy bread boards, charcuterie meats, cheeses, chocolates and more in The Grey Plume store! Get an upscale collection, pick up your favorite bottle of wine, and create your own pairing menu at home.
15. Enjoy a hot tub + spa experience at Lied Lodge
Photo courtesy of Lied Lodge
To warm up and relax this winter, book a stay at Lied Lodge in Nebraska City. You and your partner can get massages and body treatments that will leave you relaxed and rejuvenated.
The Joslyn Art Museum is always free, though you may have to pay admission to see specific exhibits. On your date, admire historical masterpieces alongside modern photography, sculpture and painting.
If you've already been to Joslyn, check out the Bemis Center for Contemporary Art, the Museum of Nebraska Art in Kearney or the Sheldon Museum of Art in Lincoln!
Though the cloud cover may be blocking the stars outside, they're shining bright inside UNO's Mallory Kountze Planetarium. For just $4 admission, you can attend a public show on the first weekend of every month. You'll learn about star patterns, mythology and planets visible in the current sky.
18. Spend a night at a boutique hotel
Hotel Deco and the Magnolia Hotel are local favorites for an upscale, boutique hotel experience. You can learn more about both locations in our favorite places to stay in Omaha blog post and find other overnight options in the city!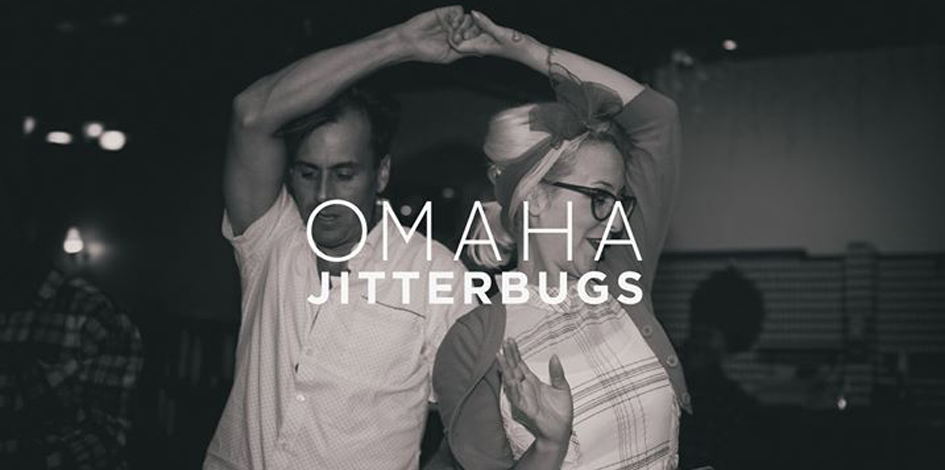 Photo courtesy of Omaha Jitterbugs
Omaha Jitterbugs is a local non-profit organization dedicated to bringing the community together through socialization and dance. Every Friday night, join them for Jitterbugs' Night Out. Beginning at 8:30 p.m. you can take a quick lesson, then dance your hearts out until midnight! Or, invite your date to learn with you at one of their dance classes.
If you and your date are sports fans, buy tickets to a Mavericks game — hockey or basketball!
Share your favorite winter date ideas!
Do you have a go-to date when it's cold in Omaha? Let us know!