There are a lot of reasons we're lucky to live in Omaha. Besides being the number one city to raise a family and actually being one of the best places to live, it was also named on Business Insider's list of the 25 best places to live where the average home costs less than $250,000.
Because our city is so affordable, you can get a lot for your budget, whether it's $250,000 or $1 million. To prove that, we rounded up the most beautiful homes on the market right now that are listed for roughly $1 million — including a genuine part of Omaha history.
Take a tour of the city via its luxury properties and let us know which one you love the most!
Character in Every Room | $990,000
Property located at 603 N 62 Street, listed by Deanne Fairfield
Listed at just under $1 million, this Omaha home has so much character! As soon as you step inside, you'll be struck by the elegance of the entry and entertaining space — perfect for cocktail parties and neighborhood gatherings. And the gourmet kitchen will not disappoint.
Elegance with a Little Extra | $1,150,000
Property located at 1421 N 143 Street, listed by Arlene Cohen
Old world charm merges with bright, open spaces in this home. From the curb, red brick and luxe white statues provide a sneak peek into the elegance that will greet you once you step foot into the dramatic, marble-tiled foyer. Just off the kitchen, you'll find a basketball court and gym space where you can work up an appetite; then take the family outside to eat dinner poolside!
A Home for the Entertainer | $1,190,000
Property located at 1316 N 138th Street, listed by Gage Hazen
Just over $1 million, this gorgeous home offers more luxury details, more room and more entertaining spaces both inside and out. Imagine your family gathered around the elegant dining table for dinner or your friends playing pool and catching up around the basement bar.
Glamor Inside and Out | $949,900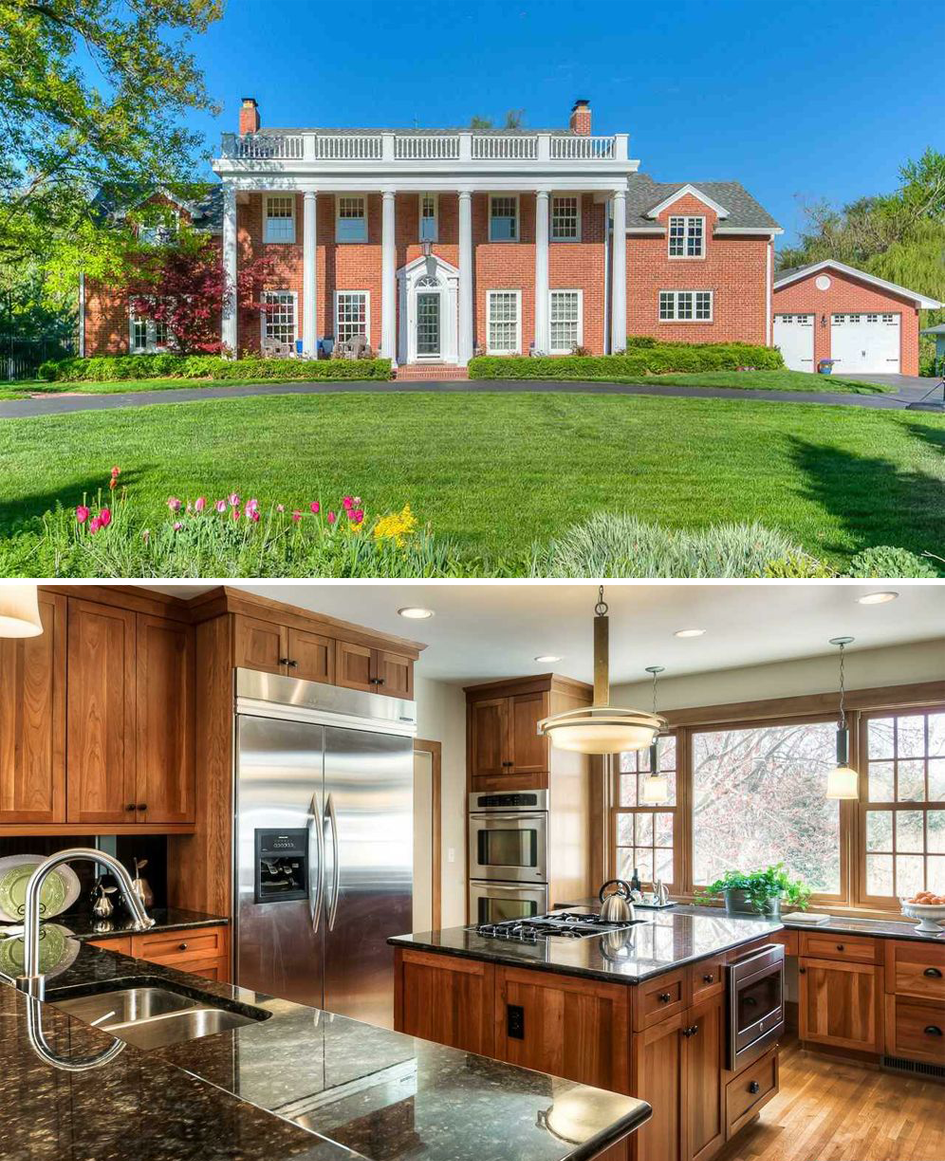 Property located at 702 Ridgewood Avenue, listed by The Rensch Group
Georgian Colonial style, one acre of private land and a pool make this the perfect luxury home for anyone hoping to spend the summer months outdoors — and anyone who wants to impress their party guests. But that doesn't mean you won't want to spend time inside, too! Our favorite room is the bright kitchen. Extra amenities, dark woods and natural light combine for a breath-taking space.
Fairytale Relaxation | $950,000
Property located at 1431 N 134 Circle, listed by BJ Brown
This Linden Estates home is impressive from the curb. The red rock steps and lush landscaping will make you feel like you're walking into a fairytale setting. The wide open, welcoming foyer and piano room will maintain the atmosphere inside, too! Keep exploring and you'll find the elegant sitting room just off a spacious kitchen. Surrounded by chic black and white contrasting design, it's the perfect place to entertain!
A Piece of Omaha History | $1,250,000
Property located at 225 S 55 Street, listed by The Rensch Group
Last, but certainly not least, this historic home was designed and built in 1919 for the W. Dale Clark family. As one of Omaha's most prominent families, the home features charming details that will transport you back to our city's simpler days, but the modern updates will make you feel right at home! Though it's hard to narrow down, our favorite space is the dramatic entry. Dark woods, an elegant staircase and open archways to two glamorous sitting rooms will make you want to keep exploring.
Share your favorites
Let us know which properties you love and which one inspired a redesign in your own home!