Ahh, sweet summer. The sun is high, the air is hot, and the time is right for vacations and celebrations! While a trip to the beach is always nice, there are so many fun events happening right here in Lincoln that will surely make this a summer worth remembering. All you have to do is plan ahead.
We've got you covered with jazz festivals, toddler bike races, a weekend of folk, a bbq gathering, juggling and more. If you thought this summer was going to be anything but entertaining, peruse this list and think again.
June 6, 13, 20 + 27
Throughout the month of June, enjoy free, Tuesday evening concerts at the University of Nebraska-Lincoln. The series will kick off with a performance from LaFrae Sci and Sonic Black, and proceed with Bill Wimmer's Project Omaha, Terence Blanchard, and The Rad Trads. Before the concert at 7, make sure to stop by the Jazz in June Market at 12th and R Streets.
June 10 
Sponsored by Raising Cane's Chicken Fingers, the STRIDER Cup Series in Lincoln will take place on Saturday, June 10. Prep for a full day of fun and games, as toddlers ages five and under take to the tracks for competitive races on their STRIDER balance bikes — aka the most adorable competition on record.
June 16 + 17
Photo courtesy of the Nebraska Folk and Roots Festival
Head out to the idyllic Branched Oak Farm for a strumming, stomping good time. For the third year in a row, the Nebraska Folk and Roots Festival will welcome a diverse blend of artists from all over the country, including Aaron Lee Tasjan, the Cactus Blossoms, the Railsplitters, Joshua Powell and the Great Train Robbery, Handmade Moments, and more! Meander between stages on the 240 acre farm, clapping along to your favorite tunes and enjoying local bites and brews, games, art and workshops.
June 23 – 25
Throw your hands in the air like you just don't care — and you might end up catching something! This quirky and colorful festival features our country's best juggling acts, and the chance to try your hand at the task. Learn feats like diabolo accuracy, five-ball endurance and 7-club passing, and enjoy shows from the experts.
June 24
Lincoln's largest free outdoor music festival is back for its 7th year! The event will take place at the Lincoln Veterans Administration Campus, and will feature a spectacular lineup of local artists in a number of genres. Whether you're looking to enjoy the croonings of a vocal quartet of a foot-stomping number from Lloyd McCarter and the Honkey-Tonk Revival, you'll find it all here under the Nebraska sun.
July 7 + 8
This two-day music fest features national, regional and local musicians showing their stuff in front of Nebraska's most legendary music venue, ZOO Bar. The venue is celebrating its 44th birthday, and it's set to be a party to remember with acts including the Bel Airs, Ruthie Foster, Sidewalk Chalk, Josh Hoyer & Soul Colossal, Charlie Musselwhite, and many more. During dancing breaks, peruse the booths of local vendors filled with food, drinks and merchandise.
July 14 + 15
Bookworms rejoice! This festival is right up your alley. The opening festivities of the Nebraska Book Festival on Friday will celebrate 150 years of Nebraska's rich literary history, and the rest of the weekend will be filled with presentations from authors, signings, vendors, puppet theaters, panel discussions and of course, plenty of great books.
July 22
Nebraska is home to some truly incredible breweries — and I think we can all agree that they deserve to be celebrated. Toast to them at the 6th annual Haymarket Beer Fest, where a ticket will earn you unlimited tastings, a souvenir tasting glass, and a ticket to the Lincoln Saltdogs Baseball game. Sip brewskies to your heart's content while listening to live music and munching bites from local eateries, and then head over to the ball game and root for the home team! It doesn't get any more American than that.
August 13 – 16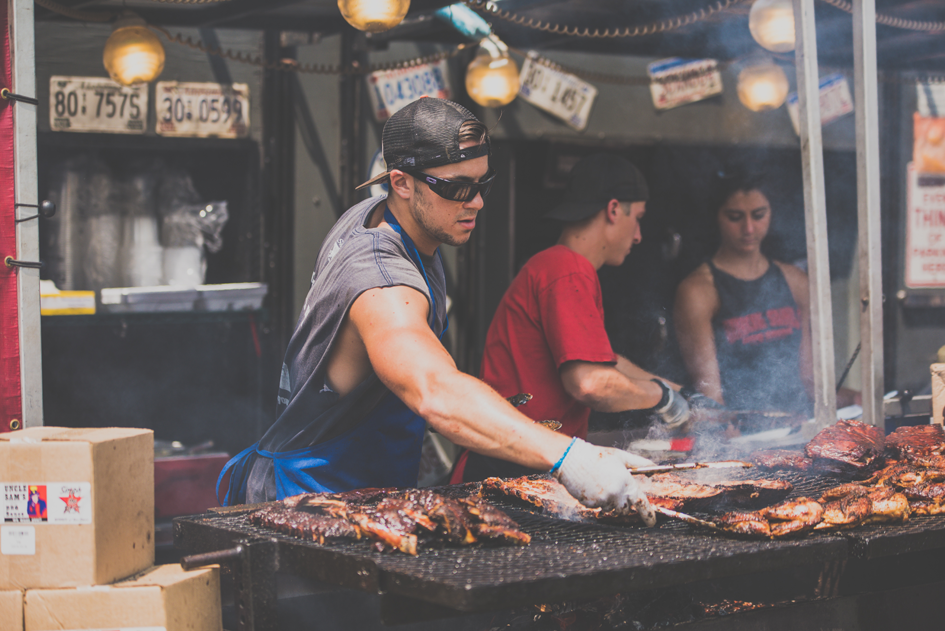 Come hungry to the Capital City Rib Fest, which will feature award-winning barbecue from around the country. Eat your fill of juicy ribs, pulled pork, beef brisket, smoked chicken and much more in a variety of sauces from Texas-style to Australian — it's every carnivore's dream. While you're eating, dance along to hits from a variety of local artists. This festival is guaranteed to be a finger-lickin' good time!
August 13
Doing your part for the environment isn't as hard as it sounds! Drop by the LES Sustainable Living Festival to learn plenty of real-world skills that you can apply to your daily life — including composting, how to shop sustainably, water tracking and more. It's not all learning, though. You might also get the chance to race a solar car and eat popcorn cooked by the sun. Fun for you, good for the planet.
August 19
Dust off those cowboy boots, because Frog Fest 5 is coming to town! This festival welcomes headliner and heart throb Jake Owen to Blue Stem Farm for a foot-stomping, hand-clapping, good ol' fashioned country party. It's the perfect finale to summer.
Have a Great Summer!
How will you be celebrating the season? Let us know in the comments!