It's almost time to celebrate America's birthday! Our community takes this holiday very seriously, hosting multiple fireworks shows and tons of fun, family-friendly events leading up to the big day.
We rounded up some of our favorite happenings in Omaha, Council Bluffs and the surrounding areas this year to help you plan your week. Attend a fireworks show, spend a day at the local pool with your family, or step back in time at a living history event — there are so many ways to celebrate!
2018 Fourth of July Omaha Area Events Include:
When: June 29, 6-10:30 pm
Where: Memorial Park, Omaha
The annual Independence Day concert and fireworks show at Memorial Park will continue as usual this year, but it now has a new sponsor! Come down to Metro Credit Union Celebrates America for a full afternoon of free concerts on the lawn and a mind-blowing fireworks show.
When: June 29-July 1, Times Vary 
Where: Tom Hanafan River's Edge Park 
Just because we don't live on the East Coast doesn't mean we can't celebrate incredible seafood! The Great American Lobster Fest is the largest seafood festival in the Midwest. Enjoy live lobster flown in fresh from the coast, live music performances, family-friendly games and activities, cold beverages and plenty of non-seafood items to please everyone. This festival is also a fantastic setting for watching the fireworks at TD Ameritrade Park, and attendees can get in for free after 7 pm on Saturday, June 30 as long as they mention the fireworks!
When: June 30, 10 am-4:45 pm
Where: Fort Atkinson State Historical Park, Fort Calhoun
Photo courtesy of Fort Atkinson
Step back in time (all the way to 1812) for this historic and patriotic event. Fort Atkinson will reenact pieces of the war of 1812, and display what life really was like back in the day. There will be costumed characters, ice cream and plenty of educational activities!
When: June 30, 6-10 pm
Where: Autism Center of Nebraska, Omaha
This Independence Day celebration was created specifically for individuals and families with loved ones on the autism spectrum. For those of you who don't like attending large barbecues or public fireworks displays due to sensory issues, this event is the perfect alternative! There will be both indoor and outdoor activities, and a fireworks show after dark that can be viewed outside in a lawn chair or from the comfort of your own car. The main course will be provided, but the Autism Society-Omaha Support Network requests that guests bring side dishes, desserts or drinks to share!
When: June 30, sundown
Where: Lake Manawa, Council Bluffs
Every year, the Friends of Lake Manawa light up the sky with a fireworks show in celebration of America's birthday. Before the show, guests can enjoy swimming and other festivities at Lake Manawa (located in Council Bluffs) until dark. It's a great way to kick off the holiday weekend with a bang!
When: June 30, 8 pm
Where: TD Ameritrade Park, Omaha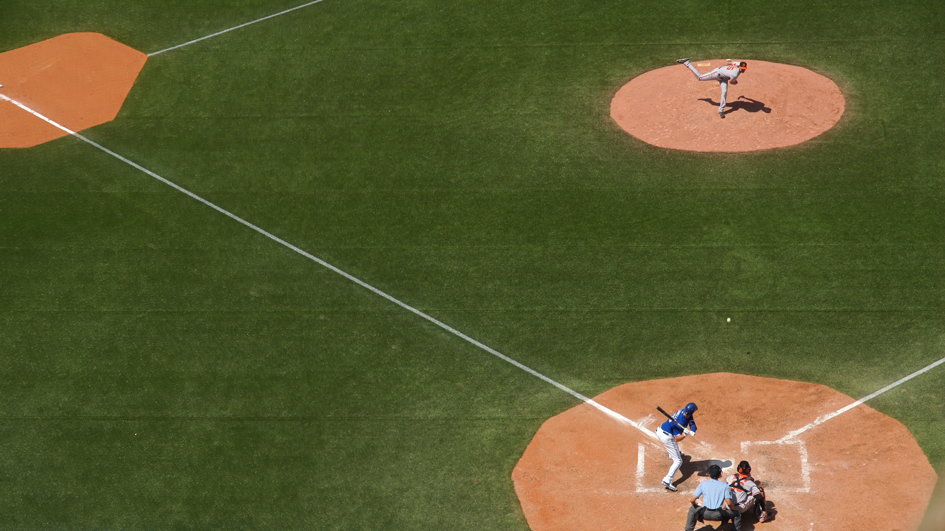 Grab your popcorn and crackerjacks, and head on out to the ball game! The top power hitters in college baseball will compete at TD Ameritrade Park for the annual College Home Run Derby. The family-friendly event will showcase some of college baseball's best performers, all of whom have ranked among the nation's home run leaders during the season. Stay after the game to enjoy a fireworks display sponsored by the Omaha World-Herald.
When: July 1, 5 pm
Where: Narrows River Park, Council Bluffs
Enjoy a free concert set against the Missouri River at Narrows River Park on the Sunday before the Fourth of July! This show will feature the Come Together Band, a music tribute to the Beatles. This concert series will continue on the first Sunday of the month from June to September, and the first 75 people to arrive will be treated to a complimentary meal provided by Hy-Vee.
When: July 1, 7:30-9:30 pm 
Where: SumTur Amphitheater
The United States Air Force Heartland of America Band will present this free, patriotic concert to inspire patriotism and tell the Air Force story. You can expect a range of genres from jazz and country to pop and rock! It will make an impact on audiences of all ages.
When: July 3, 7:05 pm
Where: Werner Park, Omaha
Everyone here knows that the Independence Day fireworks display at Werner Park is one of the biggest and best in the region! Come and cheer on your local baseball team and enjoy the show after the game ends.
When: July 3, 5:30-11 pm 
Where: Various locations in Ralston
If you want to start celebrating early, head over to Ralston! The town will host a picnic in Ralston park complete with a pie backing contest and ice cream social. Once you've eaten your fill, grab the family and head to 77th and Main Streets for a fun dance! There will be live music from DJ RD Stars and fun family-friendly activities.
When: July 4, Times Vary
Where: Various locations in Ralston
Photo courtesy of the Ralston Chamber of Commerce
The community of Ralston definitely knows how to throw a good party, as evidenced by the annual Old Fashioned Fourth of July Celebration! The parade on Wednesday is the largest Independence Day parade in the state, and the post-parade festivities will go back in time with fun booths, costumes, fire department water fights, dinner and a fireworks display.
When: July 4, 9 am-5 pm
Where: Omaha's Henry Doorly Zoo & Aquarium
Enjoy bounce houses, live music and special animal encounters at Omaha's Henry Doorly Zoo & Aquarium! This Fourth of July event is bound to be fun for all ages, and is included in regular zoo admission. Plus, the first 800 people to walk through the gates will receive a free patriotic gift provided by the Oriental Trading Company.
When: July 4, 6 pm
Where: Chalco Hills Recreation Area, Omaha
Annually on the Fourth of July, the Nebraska Wind Symphony puts on a free concert at the Chalco Hills Recreation Area. Donations are encouraged, but this is a great, inexpensive way to enjoy some beautiful music in a beautiful setting!
Happy Fourth of July!
How are you planning to celebrate this year? Let us know in the comments!