We can hardly believe it, but summer is quickly coming to a close. Of course, we're not about to let this season go without one final hoorah. Labor Day offers the chance to enjoy a three-day weekend with family and friends, to explore the local events and celebrations, and truly send summer off in style.
We rounded up the best Labor Day weekend events that should be on your radar this year, including night markets, pop-up bars, princess balls, gigantic festivals and more. Have fun out there!
When: August 24-September 3, hours vary
Where: 501 East Fonner Park Road, Omaha
Photo courtesy of the Nebraska State Fair
The 176th Nebraska State Fair will conclude on Labor Day weekend! The fair takes place in Grand Island (about 150 miles away), but it is well worth the trip. Don't miss your chance to indulge in delicious fair food, get some thrills on the fair rides, and explore the countless exhibits and vendor booths. Labor Day weekend will welcome performances by Old Dominion, Up With People and Night Ranger. Visit the Nebraska State Fair website for more details!  
When: August 31 (5 pm to midnight), September 1-3 (noon to midnight)
Where: CenturyLink Center, Omaha
Septemberfest has been one of the most highly anticipated annual events since the first festival in 1977. Patrons can enjoy musical acts in the beer garden, a giant carnival, Omaha's largest parade and so much more! This year, you can also dig in at the 2018 BBQ & Rib-Eye Steak Cook Off and enjoy a thrilling aerial stunt show from The Nerveless Nocks.
When: August 31, 6-10 pm
Where: Midtown Crossing at Turner Park, Omaha
If you're the kind of person who loves perusing your local farmers' market and taking in the local flavors, you have to try the Night Market at Turner Park. This after-hours market features an intriguing collection of more than 40 local vendors, live music and entertainment, a game tent, beverages from local breweries and bars, and so much more. Essentially, it's everything you know and love about your local farmers' market with a little more pizazz!
When: August 31, 6-10 pm
Where: Midtown Crossing at Turner Park, Omaha
While you're perusing the market, make sure to stop by this fun pop-up event with your furry friend! The Omaha Dog Bar is in its opening stages and this is your chance to learn more about the dog-friendly venue, socialize your pop, meet puppy parents and enjoy a refreshing beverage! $15 at the door gets you and your dog entry, and earns you two drink tickets. The first 40 in the door will get a goodie bag for their pup and an Omaha Dog Bar sticker.
When: August 31, 6-11 pm
Where: 5110 N 132nd Street, Omaha
Photos courtesy of the American Italian Heritage Society – Omaha
Omaha's La Festa Italiana will return for its 34th year and is slated to be bigger than ever! Come celebrate Italian culture with the American Italian Heritage Society. Guests will enjoy authentic Italian bites, wine, beer, fireworks and dancing under the stars — what's not to love?
When: September 1, 9 am-6:15 pm
Where: Livestock Exchange Ballrooms, Omaha
Hear ye, hear ye! Omaha's Royal Princess Ball will welcome little princes, princesses, paupers and jesters to meet their favorite Disney royalty in person. There will be stage performances, dancing, stories, photo opportunities and magical entertainment, as well as interactive activities for the kids!
When: September 1, 7 pm
Where: Memorial Stadium, Lincoln
Football season is finally here! The Huskers will kick-off the season on Saturday in their first game against Arkansas State at Memorial Stadium. You can buy your tickets here to root for your team in person in Lincoln, but there will be plenty of celebrating in Omaha as well — especially since we are welcoming our new coach, Scott Frost, and his team from Florida! There has been a lot of hype and anticipation about this coaching change for the Huskers, and we are so excited to see what happens this season.
Whether you're in the stadium, at home or with your friends, in a sports bar, be sure to don your red and white and give the Huskers the season kick-off celebration they deserve.
When: September 2, 6 am
Where: Omaha's Henry Doorly Zoo and Aquarium, Omaha
You might not be as fast as a cheetah, a zebra or a gazelle, but this is your chance to run alongside them. Lace up your shoes and get ready for the Zoo Run! You can sign up for either a five-mile or two-mile run that will meander through and around the zoo, and then enjoy free zoo admission after the race. A bagel and banana breakfast will be provided.
When: September 3, 8 am
Where: The Keystone Trail, Omaha
The 20th Annual Go Girl Run takes place on Labor Day morning and welcomes women and girls from all over the region to walk, jog or sprint in the 5K and one mile races. The event will feature a pancake breakfast courtesy of The Pancake Man, and proceeds from the race will benefit the Hope Center for Kids and FITGirl Inc. Even if you choose not to race, come cheer on your girls! The sidelines are just as fun. Register here.
When: September 3, noon, 2 pm and 4 pm
Where: 151 Freedom Park Road, Omaha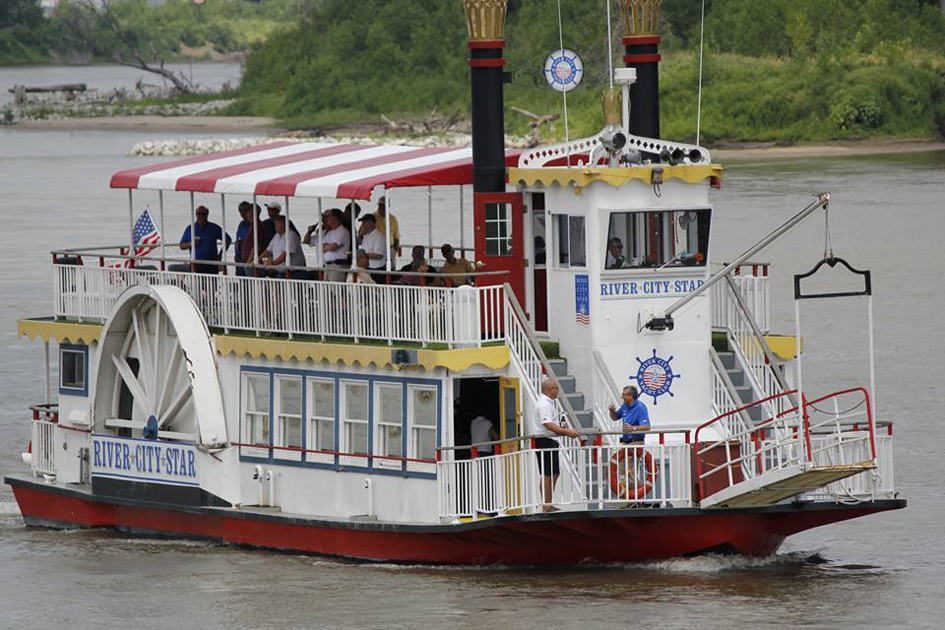 Photo courtesy of the The River City Star
The River City Star is Omaha's premier sightseeing cruise, offering scenic boat rides down the Missouri River on a 40s-era riverboat — and on Labor Day, you and the family can snag half-priced tickets! This is your chance to experience Omaha's beautiful scenery and historic sights for a discounted price. Purchase your tickets here.
Happy Labor Day!
How are you planning to spend the three-day weekend? Let us know in the comments!