The leaves are changing, that familiar fall chill is starting to return to the air, and pumpkin is returning to menus everywhere. Fall is here, which is an occasion worth celebrating here in Omaha! Fortunately, there are plenty of local events and festivals to look forward to over the next few months.
Whether you're looking to experience different cultures, raise your glass at a beer festival, race in a charitable 5K or peruse a craft fair, you'll find something on this list work marking on your calendar. Have fun this season!
Jump ahead:
September | October | November
SEPTEMBER
Enjoy traditional Irish drink, food and festivities at this quirky festival! The event is expected to draw hundreds of guests, and will feature a raffle, a whiskey tasting and fun door prizes throughout the evening. Don't forget to wear your green!
The Crescent Moon and Huber-Haus, Omaha
Don your lederhosen and your most festive German hat because Oktoberfest is back! Come down to The Crescent Moon and Huber-Haus to indulge in a wide variety of German beer and food (brats, schnitzel, pretzels, oh my!). There will also be live music provided by The Barry Boyce Band and Bobby Z and Polka Joy.
Nebraska City – Various event locations
As one of the top 10 fall harvest festivals in America (as voted by USA Today), this isn't a festival you want to miss! It draws between 60,000-80,000 people to Nebraska City annually — all eager for fresh apple pie, apple cider, apple cider donuts, caramel apples, apple fritters, and more! Not only will you get your apple fix, you'll be able to enjoy live music, craft fairs, a carnival, a parade, and even a car show. A few "flashback" events will take place if you attended the event in your childhood, including water barrel fights, apple pie baking contests, apple peeling contests, and go-cart races!
Photo courtesy of C41 Photography
You have the power to help fight against congenital heart defects! Pull your best superhero attire out of the closet, gather your friends and family, and come participate in the Superhero Heart Run. The family-friendly event includes a kids' dash, a 2k run and a 5k run, so there is something for everyone. Proceeds will help provide support, education, research and awareness for the fight against CHD, the most common birth defect worldwide. Not all heroes wear capes, but you will certainly get one with your online registration along with a custom finishers medal!
Imagine more than 200 vintage, antique and junk vendors selling their unique wares and furnishings alongside makers, food trucks and live bands — welcome to Junkstock! Located at a century-old horse farm in Waterloo, Nebraska, the festival will feature shopping, live music, delicious food, kid-friendly activities and more. Even if you're not looking to buy anything, it's a can't-miss event.
Alpacas of the Heartland, Fort Calhoun
Photo courtesy of Sheri Jacoby – Alpacas of the Heartland
Alpacas of the Heartland participates in National Alpaca Farm Weekend every year — and for fans of the lovable creatures, it's an event to look forward to! Come by on September 29 and 30 to watch 35 alpacas roam the pastures, feed them, see the babies, and shop a huge variety of alpaca-wool items for sale, including yarn, rugs, socks, gloves, scarves, stuffed animals, blankets and more.
The Nebraska Humane Society, Omaha
If you're an animal lover, you won't want to miss this annual event. This race is the largest annual fundraiser for The Nebraska Humane Society and benefits pets in need of a good home — and you can bring your pup to run or walk alongside you on the 5K route! Check this page for updates and registration details.
OCTOBER
Ron White is known as one of the most entertaining names in stand-up comedy, and he will perform at the Orpheum Theater on October 5! Come enjoy an evening of his outrageous storytelling and get some belly laughs in while you're at it. Note: This show is intended for mature audiences only.
The Lauritzen Gardens will come alive with Japanese culture for this annual festival. Come celebrate early autumn in the gardens and enjoy a variety of activities celebrating Japanese culture, including calligraphy, origami, traditional games, food tastings and more. There will also be live music and performances throughout the festival!
Ditmars Orchard and Vineyard, Council Bluffs
Come celebrate all things pumpkin at this family-friendly festival! There will be face painters, a balloon artist, pumpkin painting, pumpkin-inspired treats, a corn maze, tractor-pulled rides, live music and more — all of the ingredients needed for a perfect fall fest.
The Omaha Public Library, Omaha
The Omaha Public Library and AIGA Nebraska have come up with a new idea to encourage community relationships. The Human Library invites people to "check out" individuals with diverse life experiences acting as human books to learn about their stories and break through the labels we place on each other. It's all about honest human dialogue, and it's a safe space where difficult questions are expected and appreciated. Participants can go online to browse the list of titles, choose a subject they are interested in learning more about, and make a reservation for a time that is convenient for them.
Mid-America Center, Council Bluffs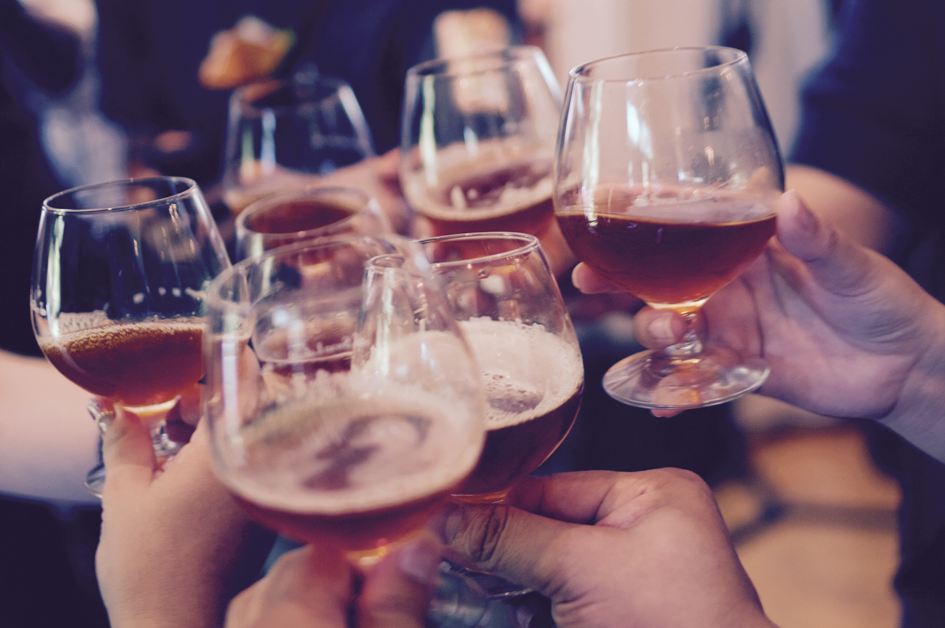 Enjoy delicious craft beers with custom food pairings while supporting a great cause at this annual tasting event! All proceeds for the tasting and live auction will support the Pottawattamie Conservation Foundation's efforts to support land stewardship, environmental education and low-impact recreation.
The Strategic Air Command & Aerospace Museum, Omaha
The Strategic Air Command & Aerospace Museum is hosting a gala in celebration of its 20th anniversary this year. The purpose is to raise awareness and support for the museum's mission, and it's slated to be an elegant affair to remember. For information on booking a table, call 402-944-3100 (extension 253) or email events@sacmuseum.org.
The Omaha Oddities and Art Expo was such a success in 2017, it's returning for its second year. 2018's version will be a two-day event with more performances and will be held in the grand Nebraska Ballroom at CoCo Key Water Resort. Enjoy live performances from Megan Monster, Travis Newcombe, and Dr. San Guinary's Creature Feature, as well as plenty of "odd" vendors showcasing their unique creations.
The Strategic Air Command & Aerospace Museum, Ashland
Learn about your favorite modes of transportation (and get some early trick-or-treating done) at this family-friendly event! The Strategic Air Command & Aerospace Museum will display various automobiles for your enjoyment, and kiddos are welcome to come in their Halloween costumes to trick-or-treat with their families.
Lake Zorinsky Boat Ramp, Omaha
Photo courtesy of NebraskaRuns.com
Sweet victory awaits you at the end of this 5K race in the form of a hot, steaming cup of apple cider! The race celebrates fall in Omaha and will take runners past gorgeous Omaha terrain. Choose to compete in either the 5K race or the half marathon and be sure to bring your friends and family to race alongside you.
NOVEMBER
Hundreds of our nation's finest artists and makers will gather to display their best handcrafted works at this annual festival. Expect live entertainment, prizes, plenty of food and drink, family-friendly activities, and more alongside the craft booths.
If you're an Omaha local, you know about the Omaha World-Herald's annual Best of Omaha competition, during which everyone votes for the best business in a wide variety of categories. Celebrate all of the winners at this annual festival, which is rumored to include a poppy pageant, a fashion show, a children's carnival, raffle prizes, and free food and drinks.
The Strategic Air Command & Aerospace Museum, Ashland
Graphic courtesy of the Strategic Air Command & Aerospace Museum
Part science fair and part market, this family-friendly festival celebrates invention, creativity and resourcefulness! Vintage vendors, crafters, engineers, hobbyists, craft brewers and artisans will gather to showcase their creations. There will also be a craft beer tasting hangar present. It's a great time to find a gift for the holiday season.
See Broadway's longest running show on tour at The Orpheum Theater! The powerful and haunting show is an electronic rock musical based on Gaston Leroux's 1910 book of the same name, and includes suspense, romance, dancing and colorful costumes. This updated version of the production is guaranteed to thrill audiences worldwide, so don't miss out!
Photo courtesy of Nebrakaruns.com
Before you dig into your Thanksgiving feast, consider starting your holiday off with a festive 5K!  The Omaha Turkey Trot begins at Lewis & Clark Landing and winds through picturesque terrain. Participants will be rewarded with warm, sweet and gooey cinnamon rolls after the finish line, and brownie points will be awarded if you show up in a turkey costume!
Have fun this fall!
Make sure to follow us on Facebook and Twitter for more local events, home inspiration, community recommendations and more.