The holiday season is once again upon us. Catchy holiday jingles, festive displays, Santa Claus sightings — it really is the most wonderful time of the year! There's no better time for family fun, and here in Lincoln, we have enough holiday events and activities to keep you busy all month long.
We've gathered up some of the events in the area that we are most excited for. From theater and ballet to arts and crafts and indoor snowball fights — we promise you'll find an event your whole family will enjoy!
Where: The Lancaster Event Center
When: November 23-24, Friday 5-8 pm and Saturday 9 am – 4 pm
Photo courtesy of  Taylor Josoff Photography
Kick off the holiday season with a Christmas shopping event like no other! Shop beautiful booths filled with vintage finds, antiques, vintage Christmas decor and quality handcrafted goods. Bring a non-perishable food item for the Food Bank of Lincoln and receive $1 off admission.
Where: James Arthur Vineyards
When: November 24, 12-9 pm
For a more adult holiday event, be sure to check out the Holiday Open House at James Arthur Vineyards! There will be hot spice mulled wine all day as well as Ornament making, cookies and gift shop specials.
Where: Lincoln Community Playhouse
When: November 30 – December 2 and 7-9, Times Vary
The Lincoln Community Playhouse hopes to remind you of the true meaning of Christmas this season with "A Little House Christmas". This play follows a small family as they are hit with a natural disaster right before Christmas. As they start to worry that Santa won't be able to make it, they find that Christmas is a time for miracles.
Where: Lincoln Room, The Lancaster Event Center
When: December 1, 9 am – 4 pm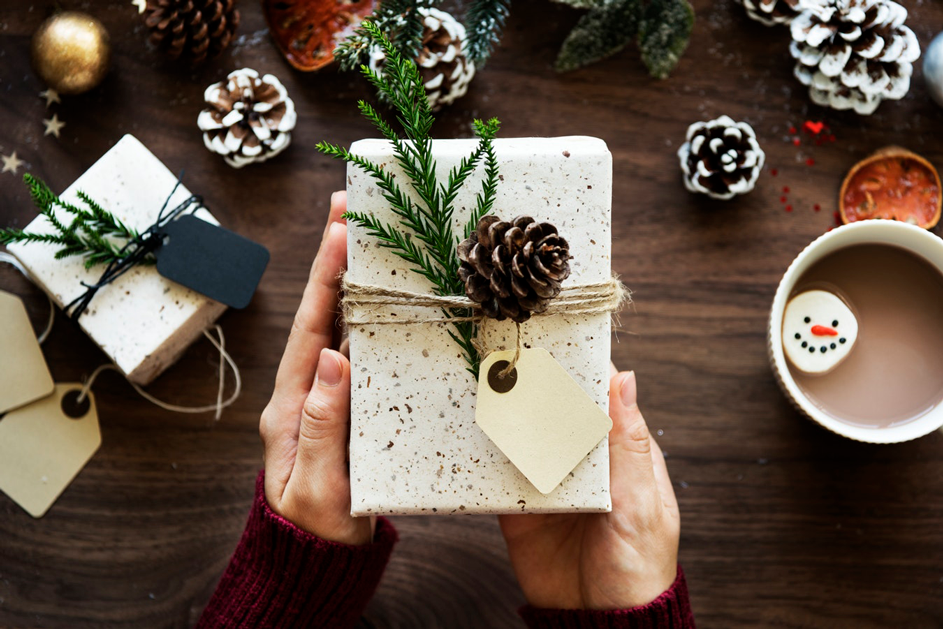 Get a jump start on your holiday shopping at this year's Holiday Spectacular! Peruse nearly 100 booths from artisans across Nebraska and our neighboring states displaying homemade goods. Feel even better during your annual gift exchange knowing that you supported local and independent artists this season!
Where: Country Club of Lincoln
When: December 1, 11 am – 1 pm
Dress up for a delightful afternoon of tea and treats from the land of sweets! The Friends of Lincoln Midwest Ballet Company invite you and your children to the Country Club of Lincoln for a holiday celebration that will feature a special appearance by the Sugar Plum Fairy, The Land of Sweets Boutique, door prizes and live music! All proceeds will go to support the Lincoln Midwest Ballet Company. Tickets are required.
Where: Lincoln Children's Museum
When: December 1-20, Saturday, Sundays, and two Thursdays
Make some classic holiday memories this year at the Lincoln Children's Museum. At the Candy House Funshop, children (and adults!) will get to decorate their own cardboard candy house. You'll get to take your masterpiece home and leave the mess behind! Reservations are required.
Where: Lied Center for Performing Arts
When: December 1, 2 and 6 pm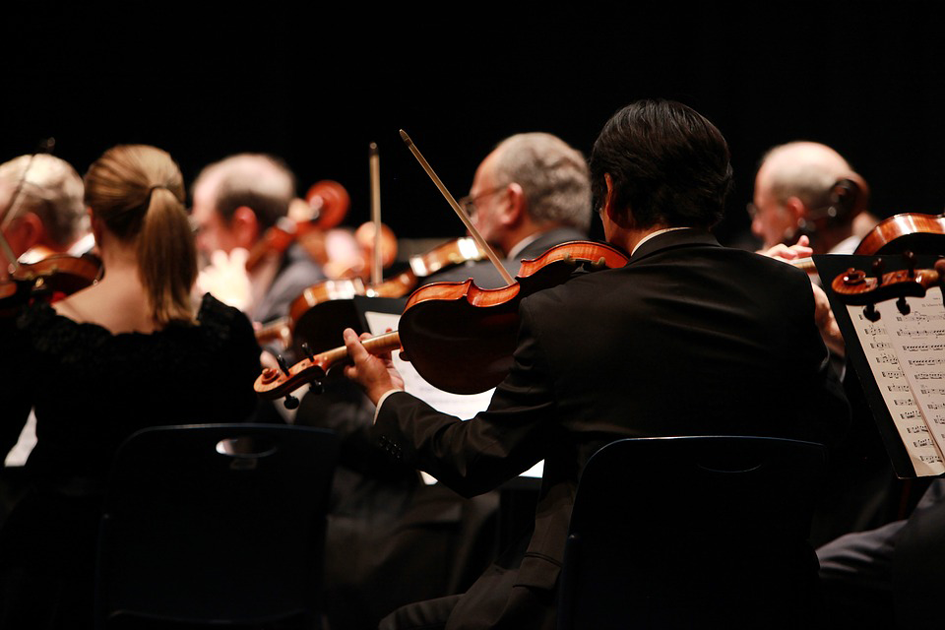 Spend the evening with the Lincoln Symphony Orchestra as they perform favorites from The Nutcracker, Sleigh Ride and Irving Berlin's White Christmas. The dancers from Chase Dance, Tap This!, Bring Out Your Swag and Dancing Beyond Limits will take the stage as well as a special performance by UNL's own Vocal Jazz Ensemble and so much more! Tickets are available now!
Where: Spring Creek Prairie Audubon Center
When: December 2, 1-4 pm
There's fun for the whole family at the Spring Creek Prairie Audubon Center Holiday Open House. They'll be offering great holiday decorating ideas, live music, snacks, cider and more! Paul Johnsgard will also be there signing copies of his new book "The Ecology of a Tallgrass Treasure: Audubon's Spring Creek Prairie", from 1:30-2: 30 pm. Books will be available for purchase.
Where: Tada Productions
When: December 6-16, Times Vary
This holiday stage production follows Susan, an emerging writer, who is living the life of her dreams. She soon finds herself relocating with her husband from Chicago to Red Cloud, Nebraska, the childhood home of novelist Willa Cather. Through a series of unexpected circumstances and surprise guests, she discovers that where there is great love, there are many miracles. Go out and support your local theater this season!
Where: Lincoln Children's Museum
When: December 7, 5-7:30 pm
Photo courtesy of Lincoln Children's Museum
Celebrate Santa's arrival at the Lincoln Children's Museum! They'll have live performances, costumed characters, an indoor snowball fight and more to help ring in the holiday season. Tickets are required.
Where: Barnes and Noble at South Pointe Pavilions
When: December 7, 7 pm
Throw on your cozy pajamas and head on over to Barnes and Noble for free hot chocolate and cookies, as well as Storytime featuring the holiday classic, "The Polar Express"!
Where: Lincoln Midwest Ballet Company
When: December 7 at 7 pm and December 8 at 11 am and 4 pm
There's no place like the ballet, especially during the holidays. Join the Lincoln Midwest Ballet as they present a beloved holiday favorite, the Nutcracker! Nearly 200 dance students from southeastern Nebraska will star in the performance that will also feature a live orchestra and nationally-known guest artists. Go see the Nutcracker brought to life!
Where: Outdoor Education Center, Cornhusker Council, BSA
When: December 8, 9 am – 1 pm
This family-friendly event will allow kids to hang out with Santa in person! Afterward, shop around the local craft fair for some stocking stuffers!
Where: Mahoney Park
When: December 8, 10 am
This laid-back and un-timed fun run is the perfect way to inject some physical activity into your holiday festivities! Behind the finish line, there will be a free breakfast, juice, coffee and hot chocolate for all runners. A suggested donation of $7 is asked of all non-runners. All proceeds from this run will be going to West Lincoln and Huntington Elementary Holiday Headquarters Program to help low-income families shop for their children's Christmas presents.
Where: Studio Theatre, Lied Center for Performing Arts
When: December 13-16, Times Vary
For an unforgettable night this holiday season  – check out The Holiday Cabaret at the Lied Center for Performing Arts! This musical revue will feature holiday standards, a live band, comedy and a cash bar.
Where: Pinnacle Bank Arena
When: December 16, 12-2
The Lincoln Elks Lodge No. 80 will continue their free 111-year-old tradition this year at the Pinnacle Bank Arena! Santa will visit with the children and give away over 100 presents! Each child will be given a goodie bag of candy, snacks and fruit as they leave.
Where: The Bay
When: December 16, 12-5 pm
Shop local for your holiday gifts this year. At the Love, The Locals Holiday Edition, you'll be able to peruse items from over 50 of Nebraska's most talented artists and makers! While you're there, enjoy some live music and grab food and brews from Zipline Brewing.
Where: Lied Main Stage, Lied Center for Performing Arts
When: December 18, 7:30 pm
Join Harry and his amazing band as they celebrate New Orlean's three hundredth birthday! Enjoy the evening as Harry toasts his beloved city and also performs a selection of holiday favorites. It's sure to be a night you won't forget!
Happy Holidays!
Did we miss any of your favorite seasonal traditions in Lincoln? Let us know in the comments!