This post was updated on November 18, 2019, to reflect the most current information.
Omaha, NE is known for a lot of things; we're home to famous filmmaker Alexander Payne, the birth site of Kool-Aid and "Got Milk", our unbeatable steaks, and of course, our agricultural roots. But for us—it's home.
Our city consistently makes "best of" lists in almost every category and it's no wonder as to why. Omaha is home to some of the country's best restaurants, cultural gems, biking trails and so much more! We love it here, so we've rounded up the top 10 reasons why we're thankful to call Omaha home.
We're a Big City with Small Town Charm
With a population of around 466,000, we're not exactly a small city, but we still maintain that small-town charm. There is rarely any traffic so you can usually reach the other side of the city within a 20-minute drive—and when you get there, parking is usually easy to find! Our downtown has that downtown feel without the stressful hum of too much traffic or congestion. Plus, you can walk or take public transportation almost anywhere! In fact, check out our list of 8 Omaha Neighborhoods with Incredible Walk Scores.
Fresh food = no problem
It's no secret that Omaha is located in an agricultural state. No matter where you go in our humble abode, you're sure to find restaurants, stores and markets serving up fresh and local produce, meat, and dairy aplenty. You can even get fresh and delicious seafood here, flown in from either coast every single day.
But you don't have to always go to a restaurant to get fresh food—you can get it straight from the source! Here's a list of our favorite farmers' markets and local spots to get produce, meat and eggs in Omaha.
It's a foodie paradise
Because it's so easy to get great ingredients in Omaha, it's no wonder we're one of the top foodie cities in the country. In Omaha, you'll find some of the best breweries, ice cream shops, bars, coffee and tea shops and of course, steakhouses. In September, we also get to experience one of the tastiest weeks of the year: Omaha Restaurant Week.
It's a great place to work
Large companies have been flocking to Omaha for years to escape the metropolis and get a little more room to breathe. We've also been nicknamed the Silicon Prairie because of our abundance of tech startups and entrepreneurs currently residing in our city. Because of all this, it's pretty easy to find a job in your field—Omaha even has one of the lowest unemployment rates in America.
We are a top music city
Omaha just happens to have one of the best and most diverse music scenes in the country. In fact, National Geographic recently named Omaha as one of the "musically grooviest" cities in the country. Some of the most well-known bands in the country hail from Omaha, including Bright Eyes and 311, as well as famous Indie label, Saddle Creek Records. Here are 21 Omaha-area bands you should be listening to.
…And our fashion scene isn't too shabby either
Photo courtesy via Kathy Rae Photography via Omaha Fashion Week
Omaha has become a Midwestern hub for up-and-coming fashion designers. Designers from all over the country travel here every February to show off their newest designs at Omaha Fashion Week, which is the fifth-largest fashion event in the country.
We love our animals
We are huge animal lovers here in Omaha. We're even #9 on Value Penguin's list of the best cities for dog owners. We love our cats, too—in fact, Felius, Omaha's first cat cafe, opened up downtown last year!
Omaha is also home to the top zoo in the world, the Henry Doorly Zoo, which is home to the largest geodesic dome in the nation as well as the largest indoor rainforest! Bears, monkeys, penguins and any other animal you can think of can be found right here.
…And our neighbors, too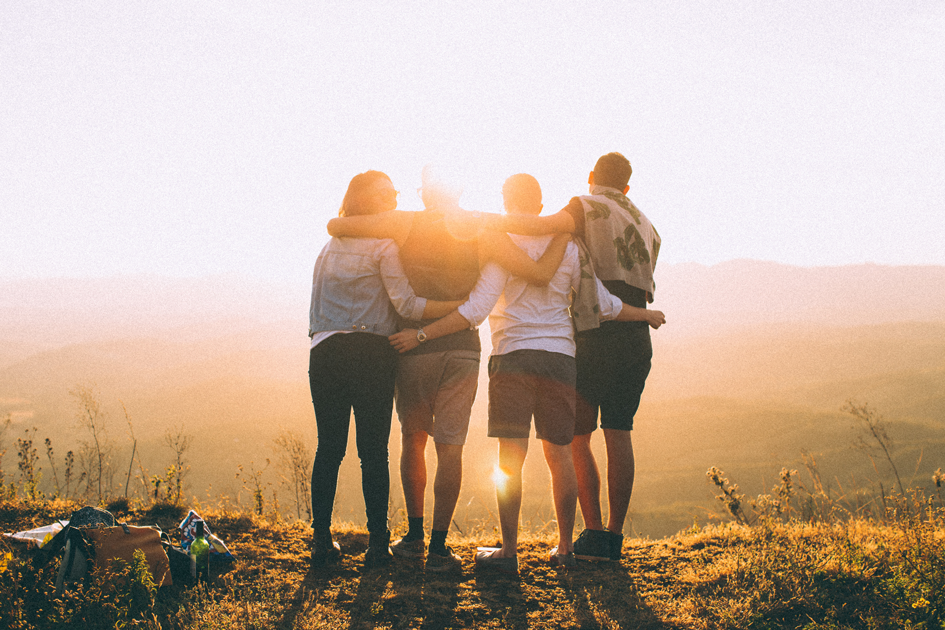 Omaha was recently named in the top 30 most caring cities in the country by Wallethub, so you know we love our neighbors. No matter where you go in Omaha, it's easy to strike up a conversation with a stranger (in fact, this is encouraged!). Here, it's normal to be friends with your grocery store clerk, your uber driver or someone you just met at a local event.
There's always something to do
Photo courtesy of Omaha Performing Arts 
You never have to worry about being bored in Omaha. We are bursting with local events and cultural gems so you always have something to do with your friends and family! See a show at the Orpheum Theater, go on a unique date with your partner, grab your bike and hit the trails, explore Omaha's popular landmarks, or even get a team together for trivia night. Omaha is your oyster.
It's an all around great place to live
Us News ranks Omaha as one of the best places to live in the U.S. and we agree 100%. Omaha often ranks on "best of" lists because it really is the best. We have the best sports, food, music, culture and people—what more could you want?
What about you?
Why do you love Omaha? Or, if you haven't made the move yet (you really should)—give us a call or check out our advanced search tool. We'd be happy to help you find your dream home!