The weather is warm, the sun is high and Omaha is bursting with things to do — it must be summer! There are hundreds of ways you could spend it, from enjoying a cold craft beer at a local brewery to meandering through a local farmers' market, but one of our favorite things about the season is all of the incredible summer festivals around town!
To help you get started on planning your itinerary, we rounded up 19 of our most anticipated festivals this season. So grab your calendars and make this summer one to remember!
Jump Ahead:
May
Celebrate the beginning of the season at this annual summer event! The festivities will kick off with a parade (complete with plenty of dancing and local marching bands) before a community cookout, live concert and fireworks.
Omaha has an incredible dining scene full of farm-to-table restaurants, tantalizing steakhouses, brunch spots and more — so why not get a taste of all of them in one convenient location? At Taste of Omaha, you can enjoy food from top-notch local restaurants along with free live performances all day long!
June
It's no secret that we love the Benson neighborhood because of its great shops, art and restaurants. But on June 1, it's all about the beer. The Benson Beer Fest will be hosted by Jake's Krug Park this year, along with several other local breweries. With the purchase of a ticket, you'll get access to unlimited beer tastings. We can't think of a better way to spend a Saturday!
Tempo Twilight | Tuesday Evenings June 11-July 23
This summer, visit Lauritzen Gardens every Tuesday evening for a family-friendly outdoor concert settled among a natural oasis. Food and drinks will be available for purchase from the café. You can find the full performance lineup here.
Photo courtesy of the Omaha Summer Arts Festival
The Omaha Summer Arts Festival is back for its 45th year this June and will bring with it plenty of magical visual arts. Enjoy everything from canvas art and sculptures to live music and face painting, all from the nation's finest artists!
Photo courtesy of Elkhorn Days
Hot air balloons, games, a spectacular parade and a grand fireworks display make this community festival one you don't want to miss. Head on over to Elkhorn and take part in this hometown tradition full of great food, people and fun!
Omaha's Santa Lucia Festival was founded in 1925 by Italian immigrant Grazia Bonafede Caniglia who wanted to give other local Italian immigrants a strong connection to their former country. This year, the festival will showcase live music, dancing and the time-honored procession from St. Frances Cabrini Church to the festival site.
The High Vibe Festival is back again bringing plenty of "good vibrations" to the Omaha area! At this unique event, you'll be able to participate in a 5K, enjoy yoga all day, try delicious plant-based foods from local vendors, and experience a free evening concert. Get $10 off your ticket using the promo code: DODGEVOICE.
Photo courtesy of Nebraska Shakespeare,
For a few weeks every summer, nestled in a lovely tree-lined grove of Young Park just south of the University of Nebraska-Omaha Bell Tower, you can hear fantastic actors performing classic Shakespeare plays. Along with some great performances, you can also enjoy tasty food, fun games and family-friendly entertainment!
Omaha's Heartland Pride Festival is one of the largest LGBTQIA+ festivals in the region! This year, you can expect an incredible lineup of performers, a spectacular parade and so much more. So put on your colorful outfit, grab a flag and come out to celebrate love in every form.
The 9th Annual Omaha Beer Fest will be held at Horseman's Park this year and will feature hundreds of craft beers and ciders from all over the country! Plus, you won't want to miss all of the delicious food available from local vendors. All general admission tickets will include a tasting glass and unlimited two-ounce samples of beer.
July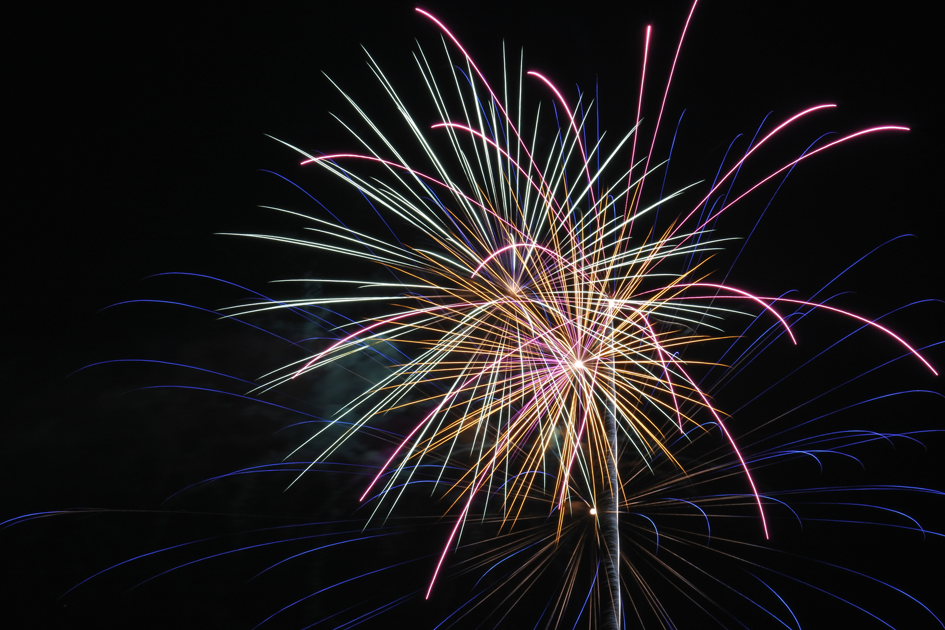 The quaint community of Ralston is one of our favorites, partly because the area knows how to throw a good party! The Old Fashioned 4th of July Celebration is one festival we look forward to every year due to the incredible parade (which is the largest Independence Day parade in the state), fun booths, costumes and a family street dance.
Our region has a rich railroad heritage, what with the Union Pacific headquarters in Omaha, and we love to celebrate it! This season, celebrate all things train and track at Railroad Days, a fun-filled weekend that gives families a chance to explore the exhibits and collections at five of the area's railroad-themed attractions, all at one low price. You can get your tickets here!
This free concert series at Midtown Crossing will feature blues, rock, soul and funk — with an incredible lineup of artists from our local region and around the world! This will be the concert's sixteenth year and we couldn't be more excited to grab our lawn chairs and soak up some summer air.
Benson Days, held every summer in July, is a family-friendly summer festival that celebrates Benson's creative culture. Festivities include a pancake breakfast, a parade, a 10/5K race and a street festival full of vendors, art and live music! As an added bonus, all proceeds from the event go to support neighborhood projects!
August
The Maha Music Festival is one of the biggest independent music festivals in the country, and one of the most popular Omaha events of the season! This year, the event will feature an impressive selection of local food, drinks, games, rides and activities along with some live performances from plenty of remarkable bands.
Wrap up the summer with a celebration like none other — complete with Greek food, Greek dancing and plenty of family-friendly fun. There will be costumes, performances, dances, a traditional marketplace, face painting, children's games, and much more!
Loessfest | August 30-September 1
Loessfest is one of the largest and most anticipated music festivals in the region. While it usually takes place during Memorial Day weekend, they've moved it due to the recent flooding but it will continue to provide plenty of merriment and celebration to Council Bluffs residents! Make sure to check their website for updated information and a lineup as the event gets closer.
Send summer off with a bang with a rib cook-off, a Labor Day parade, some live music, local vendors, exhilarating rides, family-friendly games and more!
Bonus tip: With a Mega-Ride Pass you can ride any ride at the festival as many times as you'd like! You can get a discounted pass at any area Hy-Vee store starting August 13th.
Happy Summer!
Which of these summer festivals are you most excited about? Let us know in the comments!