In addition to being one of the best places in the country to live, Omaha, Nebraska is bursting with a variety of gorgeous homes — from cozy country estates to luxurious designer properties. We've rounded up some of the city's finest homes, all boasting incredible amenities, beautiful views and one-of-a-kind touches. Enjoy!
6 Beds | 3 Baths | 5,346 Square Feet | $975,000
This home can be found at 552 South 40th Road, Syracuse | Listed by the Frontline Home Team
Located just down the road in Syracuse, this charming home is nestled on 42 acres of preserved land. The gorgeous craftsmanship mixes the classic country farmhouse vibe with today's technology, creating a striking, modern country abode. Not only does the interior offer some spectacular features (including a stylish country kitchen) but the outside is just as striking, offering a large deck with pond views and numerous outbuildings perfect for housing any hobby.
3 Beds | 3 Baths | 5,122 Square Feet | $750,000
This home can be found at 14210 Cuming Street | Listed by the Marvin and Fike Team
This pristine home is completely move-in-ready. From the spacious bedrooms and soaring ceilings to the warm sunroom and the gourmet kitchen — every part of this home has been beautifully upgraded. Plus, if you're looking to settle in quickly, this property has already been pre-inspected so you don't have to worry about it!
4 Beds | 4 Baths | 4,342 Square Feet | $685,000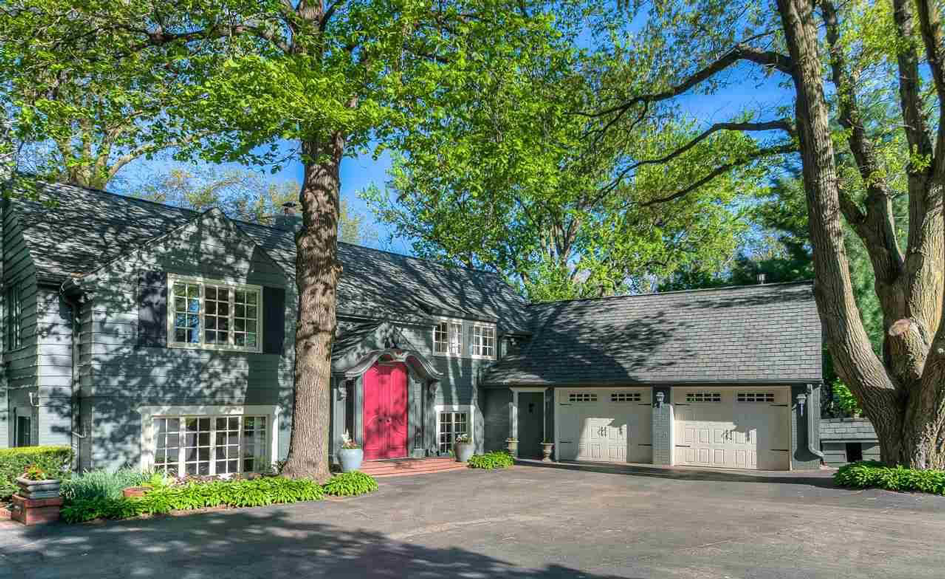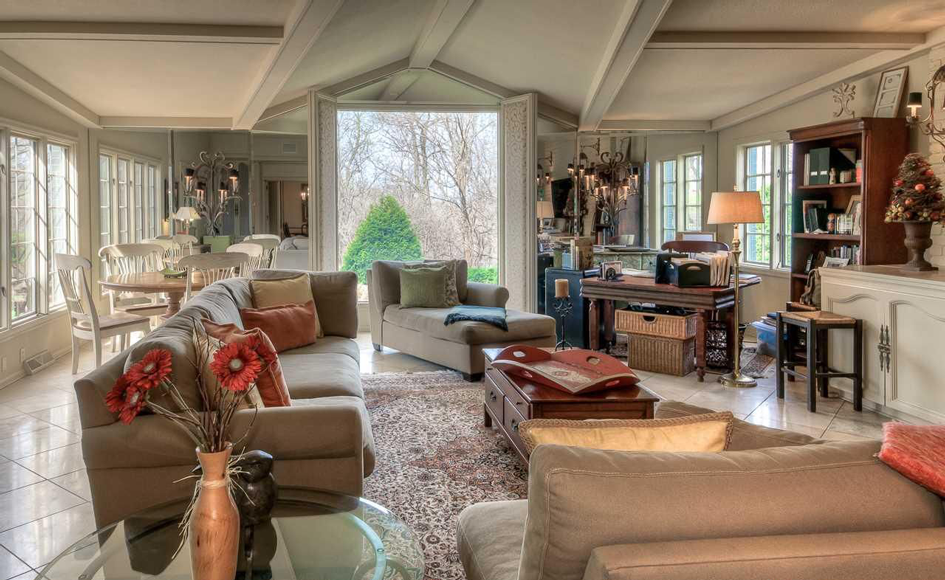 This home can be found at 1112 South 84th Street | Listed by the Rensch Group
This magical fairytale-esque home, designed by the renowned architect John Hyde, is located in the heart of District 66 and is truly a work of art. The alluring floor plan offers vaulted beam ceilings, large picturesque windows, and a storybook main floor library. Don't miss the stunning family room and the exceptional indoor/outdoor living space.
4 Beds | 4 Baths | 5,500 Square Feet | $845,000
This home can be found at 1501 South 182 Circle | Listed by the Jacobsen Group
Situated on a spacious .69-acre corner lot backing to the 5th tee box of Shadow Ridge Golf Course, this one-of-a-kind home will leave you speechless. The incredible features include a sophisticated great room, a cook's dream kitchen, a sunroom, a spacious patio and a former black room for photography! Flooded with natural light and beautiful designer details, this estate offers both style and functionality for both you and your guests.
7 Beds | 5 Baths | 4,609 Square Feet | $750,000
This home can be found at 25130 Windy Bluff Lane, Arlington | Listed by Tallena Johnson
This fabulous country home sits high above the Elkhorn River Valley, offering unbelievable views. Settled on 16+ acres and featuring 7 bedrooms and 5 bathrooms, this estate won't be on the market for long. We can't get enough of the warm and inviting kitchen and living area or the incredible deck where you can sit and enjoy the sights for hours.
4 Beds | 5 Bath | 6,100 Square Feet | $999,900
This home can be found at 10535 Country Road P29, Blair | Listed by Your Home Team
This prestigious estate is perfectly positioned on a spacious hilltop lot and offers 4 spacious bedrooms and 5 bathrooms. Stunning views of rolling hills and farmland can be enjoyed from anywhere in the house, including the contemporary kitchen, the luxurious master suite and the open lower level.
2 Beds | 4 Baths | 5,188 Square Feet | $615,000
This home can be found at 9344 West Center Road | Listed by Don Boldizsar
Owned and designed by a professional interior designer, this incredible ranch home in District 66 is unlike any other. Featuring unique architecture and gorgeous decorative touches throughout, this charming property is one you don't want to miss. Additional features include a large great room with vaulted ceilings, a wonderful master suite, and beautifully manicured landscaping with a fully functioning greenhouse!
3 Beds | 4 Baths | 4,878 Square Feet | $2,800,000
This home can be found at 555 Riverfront Plaza PH | Listed by the Bill Black Team
Take in spectacular views of Omaha's skyline from nearly every vantage point! With three open balconies and massive windows, you'll be able to enjoy sunsets over the city, and views of the Bob Kerry Pedestrian Bridge and the Missouri River. Plus, you'll have the best seat in the city during the annual summer fireworks display. The other luxurious features include a lavish concierge service; a massive master bath with a dry sauna; and a modern dream kitchen.
6 Beds | 5 Baths | 5,288 Square Feet | $700,000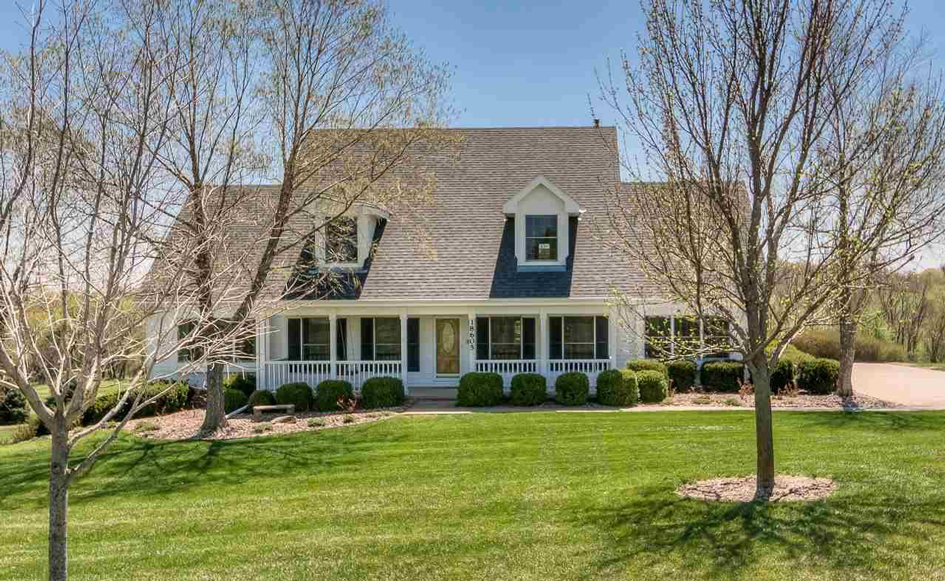 This home can be found at 18605 Northern Hills Drive, Bennington | Listed by Omaha Home Equity Group
This stunning, private home offers the rare opportunity to own a spacious country estate. This 1.5-story farmhouse-style home features over 5,000 square feet, 6 bedrooms, 5 bathrooms, a 3-car garage and a large outbuilding. As an added bonus — this property encapsulates over 5 acres of land, where horses are permitted. So if you've ever dreamed of country living, or just love getting away from it all, this striking home is for you!
Happy Hunting!
Did one of these incredible homes catch your eye? Give us a call or explore more stunning homes in the Omaha area using our advanced search tool.