America's birthday is just around the corner, which means that it's time to pull your patriotic attire out of the closet and make plans for the celebration! The Fourth of July is a highly anticipated occasion here in Omaha, bringing the opportunity to gather with loved ones and experience local events and fireworks displays.
We rounded up some of the best concerts, parades, 5k races, fireworks displays and more in the area to help you celebrate your Independence Day weekend the right way. The events kick off in late June and continue until the last sparkler goes out on July 4. Have fun!
When: June 18-July 14, 9 a.m.-5 p.m.
Where: Lauritzen Gardens
In honor of the 4th of July holiday, Lauritzen Gardens will be displaying a stunning exhibit of one-of-a-kind birdhouses, constructed by Richard Yost of Bellevue. Richard Yost was inspired to build all 51 birdhouses by a birdhouse that his father made many years ago with scrap lumber and an old Nebraska license plate. So take a moment this season to peruse the gardens and stop by this unique local exhibit!
When: June 28, 6 p.m.
Where: Memorial Park
The annual Independence Day concert and fireworks show at Memorial Park will continue as usual this year! While the popular free event was canceled earlier this year, an anonymous donor stepped forward to provide funding. This year, Chris Isaak will join Little Steven and the Disciples of Soul as headliners but stick around after the incredible music for an even more spectacular fireworks display!
When: June 29, 7 p.m.
Where: TD Ameritrade Park
Photo courtesy of Steve Woltman via the College Home Run Derby
Grab your popcorn and crackerjacks, and head on out to the ball game! The top power hitters in college baseball will compete at TD Ameritrade Park for the annual College Home Run Derby. The family-friendly event will showcase some of college baseball's best performers, all of whom have ranked among the nation's home run leaders during the season. Stay after the game to enjoy a fireworks display sponsored by the Omaha World-Herald.
When: June 29, Sundown
Where: Council Bluffs Country Club
Every year, the Friends of Lake Manawa light up the sky with a fireworks show in celebration of America's big day. Before the show, guests can enjoy swimming and other festivities at Lake Manawa (located in Council Bluffs) until dark. It's a great way to kick off the holiday weekend with a bang!
When: July 3, 5:30-11 p.m.
Where: Various Locations in Ralston
Photo courtesy of Ralston Chamber of Commerce
If you want to start celebrating early, head over to Ralston! The town will host a picnic in Ralston Park complete with a pie baking contest and ice cream social. Once you've eaten your fill, grab the family and head to 77th and Main Streets for a fun dance! There will be live music from DJ RD Stars and plenty of fun family-friendly activities.
When: July 4, 7:50 a.m.
Where: Various Locations in Ralston
The community of Ralston definitely knows how to throw a good party, as evidenced by the annual Old Fashioned Fourth of July Celebration! The parade on Wednesday is the largest Independence Day parade in the state, and the post-parade festivities will go back in time with fun booths, costumes, fire department water fights, dinner and a fireworks display.
When: July 4, 8 a.m.
Where: Baxter Arena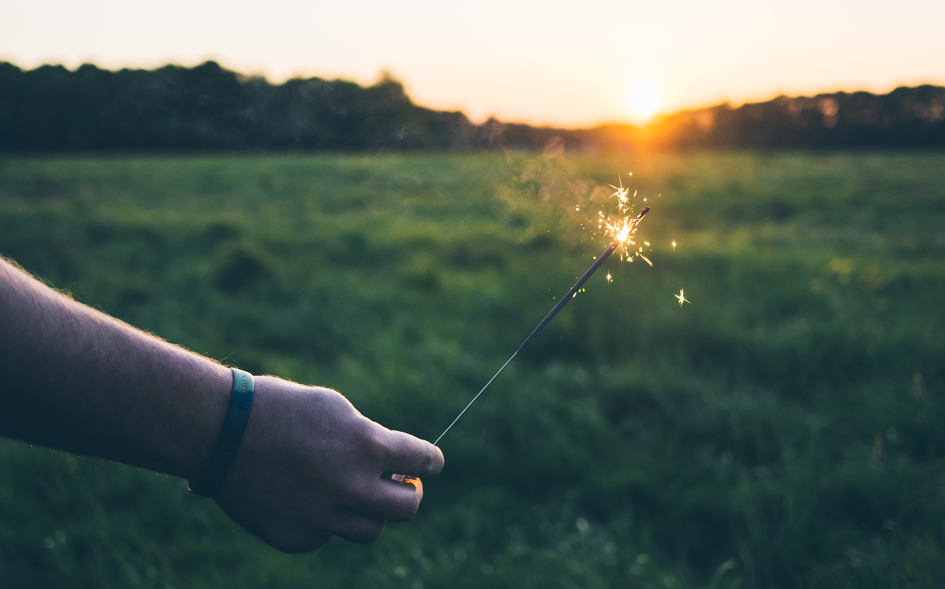 This year, join the Omaha community in the first ever Firecracker Flight 5K and 10K! This 4th of July-themed run offers fun for the whole family featuring great swag, awards, free photos, costumes, a kids' dash, delicious post-race food and plenty of fun activities. You can register for any of the races on their website.
When: July 4, 8:30-10:30 p.m.
Where: Stinson Park
Start your 4th off right at the second annual Sweaty Sparkler 5K! This family-friendly event will be held in the beautiful Stinson Park. Join in on the 5K and watch your kiddo participate in the one-mile kid's run — all while surrounded by the gorgeous scenery of Aksarben Village! All participants will receive a metal, a sweat towel and, if you're one of the first 200 to register, a free t-shirt.
When: July 4, 11 a.m.-1 p.m.
Where: Fort Atkinson State Historical Park, Fort Calhoun
Step back in time (all the way to 1812) for this fun, patriotic event. Pay Fort Atkinson a visit on this holiday and join in on the celebrations with a delicious barbeque! While you're there, make sure to visit the Western and Wildlife Art Show or any of the other historic activities that they offer.
When: July 4, 6 p.m.
Where: SumTur Amphitheater
Annually on the Fourth of July, the Nebraska Wind Symphony puts on a concert at the SumTur Amphitheater. While donations are encouraged, this concert is completely free! Don't miss this inexpensive opportunity to enjoy fantastic music surrounded by beautiful scenery.
When: July 4, 7:05 p.m.
Where: Werner Park
Everyone here knows that the Independence Day fireworks display at Werner Park is one of the biggest and best in the region! This year, our Storm Chasers will be up against the Nashville Sounds, so make sure to come out and support the team. After the game, stay and enjoy the spectacular show in the best seats in the house!
Have a Happy Independence Day!
From all of us at NP Dodge, have a fun (and safe) holiday!