Summer is here! With two months off of school and gorgeous warm weather, the possibilities for fun in Omaha are endless.
There's no better way to spend a day than investigating the town with your family. Fortunately, the Omaha area is ripe with fun, kid-friendly attractions worth exploring! To help you get started on your seasonal itinerary, we rounded up some of our favorite kid-friendly summer activities in the area.
From refreshing water parks to wildlife safaris, these are some of our favorite kid-approved ways to spend your summer days.
Photo courtesy of Lee G. Simmons Conservation Park
Experience Nebraska's wild side at Lee G. Simmons Conservation Park and Wildlife Safari. This unique park is located just 30 minutes outside of Omaha and houses more than 350 animals and 53 species from all over the world. You can see a selection of these species on a drive-through safari, during which you can roll your windows down, whip out the cameras, and feel like you're in a different world! The kids will love the opportunity to see hundreds of animal species in their native habitats.
Make Arts and Crafts
Arts and crafts are classic summer activities and some of our favorite things to do at any time of the year! While you can plan a crafting day at home, why not turn it into an adventure? There are plenty of places in the Omaha area that offer kids the chance to make something all on their own! At That Pottery Place in Omaha, kids and parents can paint and take home individualized keepsakes. From piggy banks to figurines, and dog bowls to dinnerware, they offer hundreds of pieces just waiting to be turned into art. You should also plan on visiting the Makery at least once this season, where kids and adults of all ages can learn new crafts, create one-of-a-kind pieces and even host their own fun party!
The Durham Museum is housed in Omaha's former Union Station, but now serves as a popular event venue and historical treasure! The stunning architecture has been preserved and harkens back to days gone by. Plus, the museum has ties with the Smithsonian Institution, the Library of Congress, the National Archives and the Field Museum in Chicago, so you can dig even further into history than you ever thought possible!
Stop by a Local Bookshop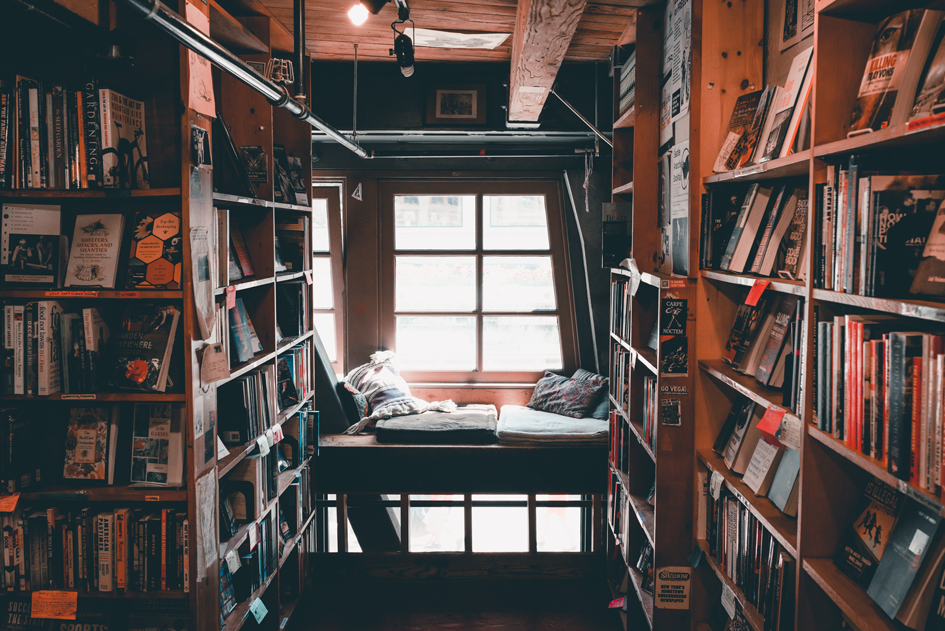 Instill a love of reading in your child by visiting Omaha's best local bookshops! Watch your kiddo pick out a book they'll love and then cozy up or head to a nearby park to read it together. From picture books to full-length novels, there is an infinite number of stories for you to enjoy. Plus, Omaha just happens to be home to several amazing authors — so you can read local while you're at it!
Spend a Day at the Zoo
Our local zoo, Omaha's Henry Doorly Zoo and Aquarium, is consistently ranked as one of the best in America. And you'll get to see why when you step inside and have the chance to explore their innovative exhibits. There are endless opportunities for fun at the zoo, for both kids and adults! Wander through the world's largest indoor desert, the Desert Dome, which spans 84,000 square feet on two levels; meander through the world's largest indoor rainforest, the Lied Jungle; and explore all of the other impressive exhibits that make our zoo a step above the rest!
Head to Your Local Library
Omaha Public Libraries have plenty of events throughout the summer, including readings, book clubs, teas, speed dating, poetry bashes, craft days and more. And if you're not up for participating, you can always roam the shelves for a good book and curl up in a cozy chair somewhere.
Try Your Hand at Bowling
Bowling is an activity that people of all ages can enjoy! So why not head over to a local bowling alley and engage in a little friendly family competition? A few popular bowling alleys in the area include West Lanes, Maplewood Lanes, Mockingbird Lanes and Papio Bowl. If the Elkhorn area is more convenient for you, try The MARK instead — which includes opportunities for volleyball, bowling, arcade games, laser tag and more.
Visit a Local Festival
Some of Omaha's best festivals happen during the summer and many of them are kid-friendly! Check out our round-up of 19 we're looking forward to this season and mark your calendars. Your children will especially love Shakespeare on the Green, where they can dress up and enjoy tasty food to their heart's content. Then follow it up with SeptemberFest, a festival full of live music, exhilarating rides and a spectacular parade, to send summer off with a bang.
If your kiddos dream of space exploration, the Strategic Air Command & Aerospace Museum is the perfect spot to explore. With exhibits on everything to do with space — including military operations, black holes, astronauts and veterans — there's a little something inside for everyone.
Make a Splash at the Fun-Plex
Photo courtesy of Fun-Plex
Fun-Plex is one of the most popular summer spots in Omaha — complete with waterpark attractions, rides, and mini golf. When the heat starts to become too much, run through Makana Splash, lounge in the Lazzzy River and dive into the Motion Ocean! After you're done in the water, you can catch a ride on the roller coaster, race in a car and boat driving attraction, or hop on the classic ferris wheel. There's so much to do in Nebraska's largest amusement park that you'll have to keep coming back all summer to experience it all!
Escape from a Local Escape Room
Puzzle rooms invite groups to work together, solve puzzles and hopefully escape within 60 minutes! Escape Omaha invites groups up to seven people to put their heads together and hunt for clues. Not only is it a great challenge for kids and adults alike, but this unique activity will foster quick thinking and team working skills! Do you think you're up for the challenge?
Play at Summer Camp
The Omaha area offers summer day camps in all sorts of activities including sports, writing, theater and more! We even have a guide to the best camps in the region, which includes 20 options for kids of all ages — including Camp Legacy. Not only is this camp consistently named as one of Omaha Magazine's Best of Omaha, but they also keep enrollment open all summer so your kids can jump in at any time during the season.
The Amazing Pizza Machine sounds like a kids dream just by looking at the name of the establishment. And it really is! This 60,000-square-foot, all-indoor restaurant and entertainment center features rides and attractions including laser tag, go-karts, bumper cars, mini bowling, the Frog Hopper, a roller coaster, and more than 170 arcade games.
Go Swimming at a Local Pool
There's nothing better on a hot day than diving into some clean, cool water! Whether you're looking for a nearby lake, a community pool or a water park filled with activities, our round-up of Omaha's best swimming holes has something for every day of the season.
If you think ice skating is just a winter sport you're in for a fantastic surprise! Ice skating year-round is possible at the Ralston Arena's indoor rink. Admission for public skating is just $5 and includes skate rentals. While it might seem a little silly to carry around thick socks on a hot summer day, this cool activity lets you pretend that you've stepped into a winter wonderland!
Baxter Arena also offers public skating throughout the year at the Holland Ice rink! Admission is $5 and skate rental is $3.
See a Movie — Inside or Out
Summer is for movie-lovers. Hollywood blockbusters and kid-friendly favorites are hitting the big screen all season — and we couldn't be more excited! At the Alamo Drafthouse Cinema, in La Vista and Midtown, you'll be able to see old classics or brand new family flicks and get full meals and beverages delivered right to your seats! Or, for a change of pace, visit Falconwood Park where you can grab a seat (or a parking spot) outdoors and watch a movie at the drive-in. See the full summer lineup and reserve tickets in advance online!
Indulge in Some Ice Cream
Ice cream definitely tastes good year-round, but for some reason, the flavors really stand out when it's hot outside. Good thing the Omaha and Council Bluffs area is bursting with delicious ice scream spots for you to scream about! While you're at it, try to find the butter brickle flavor if you can. It was invented right here in Omaha and is a local favorite.
Rock climbing challenges both the mind and the body — and is a great activity for people of all ages! You can try your hand at indoor rock climbing at Approach Climbing Gym, a full-service gym with more than 6,000 square feet of climbing wall area and over 150 different routes.
Head to a Local Spray Ground
If you're looking for a free, summertime activity that the kids will love, take them to a local spray ground! Local parks with fun water features include Benson Park, Fontenelle Park, Kountze Park, Seymour Smith Park, the Bob Kerrey Pedestrian Bridge Plaza and more, but you can also find splash pads and spray grounds at the Omaha Children's Museum, the Joslyn Art Museum, the Shadow Lake Towne Center and the First National Bank Tower.
Hit the Road
Don't get us wrong, we love Omaha. But sometimes it's nice to explore other places and go on new adventures. One of the great things about our city is how centrally located it is, with several road trip destinations located less than seven hours away including Lincoln, Des Moines and even Chicago! We've got a list of our favorite road trip destinations within easy reach of Omaha, complete with a full itinerary to get you started — so what are you waiting for?
Have a Great Summer!
How are you planning to spend the season with your kiddos? Chat with us in the comments!