There is something especially magical about Sarpy County in the summertime. This is perhaps due to the warm sunshine, the abundance of people enjoying outdoor activities, and the various community events on the city's calendar.
The communities of Bellevue, Papillion, La Vista, Gretna, Springfield and Chalco are all perfect spots to enjoy this season to the absolute fullest. Curious what you can and should do in Sarpy County this season? Sift through our list for just a few ideas for summer fun in the area!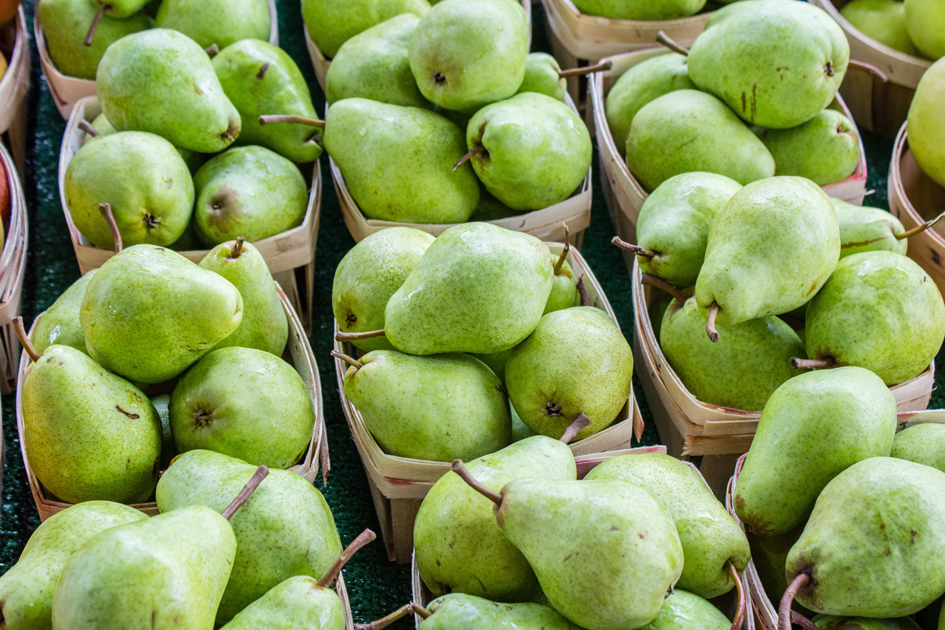 Throughout the summer, visit the Bellevue Farmers' Market every Saturday from 7:45 a.m. to 12 p.m. Visiting a local farmers' market is one of the best opportunities to get in sync with the heartbeat of a community. This volunteer-run market takes place in Washington Park, rain or shine, where you can shop from their variety of vendors selling fresh produce, baked goods, bread, crafts, furniture, jewelry and more. Plus — don't miss the live musical performances at 9 a.m. every week!
See a Movie
Whether the sun is blazing or the rain is falling, it's always nice to escape the outdoor elements every once in a while. The Marcus Twin Creek Cinema in Bellevue is a luxurious movie theater with full-service, in-theater dining, large recliner chairs, and assigned seating to ensure a great view of their massive screen in any of the 16 auditoriums.
Simply choose which type of theater experience you'd like, check out the corresponding showtimes, and buy your tickets! Keep in mind that their matinee prices make this movie-going experience particularly affordable.
Take Yourself Out to a Ballgame at Werner Park
Papillion's own minor league ballpark, Werner Park, is home to the Omaha Storm Chasers. All summer long you can break out the Cracker Jacks and head to a ballgame. If you're planning on bringing the whole family, we recommend going on a Sunday — or FUNday— when the park offers special treats for kids including a pre-game race around the bases, live music from the Omaha Street Percussion, and visits from local clowns and balloon artists!
Go Shopping
Sarpy County is packed full of great places to shop till you drop! Take a load off and get out of the sun by visiting a local boutique or shopping mall. La Vista is home to the Southport Mall which is home to fantastic restaurants, shops and even a few movie theaters. And Papillion has the Shadow Lake Towne Center, an open concept mall that offers all of our favorite shops and puts on a ton of fun events throughout the season.  
Photo courtesy of Nebraska Brewing Company
Since November 2007, Nebraska Brewing Company has been locally owned and operated, and continually releases unique, experimental beers alongside their classic recipes. In the original Shadow Lake Towne Center brewpub, you can immerse yourself in craft beer culture and learn all about the brewery's process and history. Then, take a trip to their La Vista Brewery and Tap Room to taste even more award-winning brews and crafted bar food. And if you want to make a day out of touring local craft breweries, we suggest paying a visit to Kros Strain Brewing in La Vista and Pint Nine Brewing in Papillion! 
Enjoy the Great Outdoors
One of our favorite things about Sarpy County is the number of lush parks and open spaces around. Not only is there an abundance of spots to go biking, hiking, camping, glamping, running, swimming, golfing and more, but there are even a few parks in the area that offer drive-in movies! Falconwood Park is one of the best destinations in the area for camping, concerts and drive-in movies — especially in the summer. During the warmer months, you can catch an old-style movie, reserve a glamorous tent overnight and dance to live music in the Camphitheater.
A few of our other favorite parks, perfect for a summer stroll, game of catch or a picnic, include the Prairie Queen Recreation Area, Walnut Creek Lakes and Recreation Area, American Heroes Park and the Schramm Park State Recreational Area.
Show Off Your Community Spirit at the
Sarpy County Fair
Photo courtesy of Warren Fish via the Sarpy County Fair
Every year, the Sarpy County Fair shows off the best of our area with a variety of midwestern-esque festivities! This year, the anticipated festival will take place July 31-August 4, full of special events including 4H club demonstrations, a demo derby, tractor pulls, a parade, a rodeo and wild cow milking. There will also be live music from special guest, Logan Mize and the Dylan Bloom Band. You can buy tickets and check out the full event schedule on the official event website!
The extensive menu at Soaring Wings Vineyard will please even the most discerning of palettes, including a large selection of dry wines, sweet wines and even beers brewed in house. The winery has scooped up more than 400 awards since it opened to the public in 2004, and it's not difficult to see why. Owner Jim Shaw and his family have poured so much passion and hard work into their business, and it can be tasted in every sip.
Soak Up Some History
Photo courtesy of the Sarpy County Museum
Learn more about the history of Sarpy County at the Sarpy County Museum, a museum hosting a collection of artifacts and historical resources unveiling the history of Bellevue, Gretna, La Vista, Papillion and Springfield. Since the museum's inception in the late 1960s and early 1970s, their collections have grown significantly, now including items such as the '60s-era "Sarpy Caboose." Admission to the Sarpy County Museum is free, with a suggested donation of $2.
The Nebraska Balloon and Wine Festival is one of the area's most anticipated events of the summer and it's not hard to see why. This Gretna festival offers multiple colorful balloon launches, nighttime balloon glows, live performances, wine tastings, and delicious bites! This year, the festival takes place on August 9-10. You can get your tickets and see their full lineup of events by visiting their website!
Happy Summer, Sarpy County!
What are your favorite things to do during summertime in Sarpy County? We'd love to know!