Today, Omaha is home to some of our country's most thriving businesses, acclaimed restaurants and talented artists. The culture here is growing more rich and vibrant every day, and there is nowhere that that growth is exemplified more than in the recent resurgence of the local literary community. While Omaha has always been home to thriving artists, authors and creatives, there hasn't always been so many helpful resources for publication, promotion, reading and literacy.
To pay homage to our flourishing bibliophile community, we curated a list of our favorite bookstores, bookish organizations, events and resources. Enjoy!
Jump Ahead:
Bookstores | Libraries | Organizations + Programs | Annual Events | Book-Loving Businesses
Bookstores
The Bookworm is a small Omaha gem beloved by readers for its charm and small business feel. The shelves are bursting with newly published page-turners, classic novels, colorful kids' books and more. Grab one of your choosing off the shelves and enjoy the first few pages in the cozy reading area.
Photo courtesy of Legend Comics and Coffee
Can you think of a better combination than an exciting comic book and a cup of coffee? Legend Comics and Coffee is the perfect place to catch up with friends, study, play games, read, and of course, grow your comic book collection. Stop in to pick up your next read—and don't be afraid to ask the helpful staff for recommendations; they are incredibly friendly and have superb taste! If you'd like to interact more with the comic book community in Omaha, check out the Facebook page: Talk Comics to Me.
Our Bookstore, located in the heart of Downtown Omaha, is the adorable bookshop of your literary loving dreams. From the gorgeous brick exterior to the cozy lighting and carefully curated shelves, the shop itself looks like something pulled from a storybook. The selection is a bit smaller at this location, but that is only because the owners handpick each book that is available at the store.
Jackson Street Booksellers is so full of used, rare and out-of-print books that you can get lost for hours meandering through the tall shelves and still not see it all! They are constantly stocking the shelves with new books, so each time you visit, you'll likely stumble upon a few things you haven't seen before. If you are looking for something specific, the knowledgeable staff can point you in the right direction.
Photo courtesy of Dundee Book Company
Since 2017, this eclectic bookstore has been roaming the streets of Omaha, promoting literacy in the community. The roving bookstore sits on a book cart made from rescued barn boards and features a selection of carefully curated new books with an emphasis on literary writing, indie presses and local authors. While they don't have a physical location, they partner with local businesses and events around the city to bring books to where the people are. Follow them on Facebook to see where they'll be today!
Libraries
Libraries have always been a heaven for book lovers and our hometown library is no different. The Omaha Public Library maintains 12 different locations around the city. While we definitely won't judge if you spend an entire visit to the library perusing the stacks, there are plenty of other things you can do there as well, like utilizing the computers, taking computer classes, reserving meeting spaces, participating in a book club, and so much more.
Organizations + Programs
Fine Lines is a quarterly literary journal based in Omaha that publishes fiction, nonfiction and poetry from writers all around the world. If you're an aspiring writer, make sure to check out their blog, which they update almost daily with writing tips, short stories, posts and poems to inspire you. Every summer, they host the Fine Lines Summer Camp, geared towards writers of all ages who want to immerse themselves in the writing world for a few days and really explore their creative sides.
Founded in 2008, the Nebraska Writers Collective is a nonprofit organization in Omaha that believes in the power of writing. They provide mentorship for all writers at all stages in Midwest schools, businesses, community organizations and detention facilities. They also offer free writing workshops all across Nebraska and Iowa so that all aspiring writers have the chance to hone their passion. If you're interested in attending a workshop or want to donate to the Nebraska Writers Collective, you can find more information on their website.
Annual Events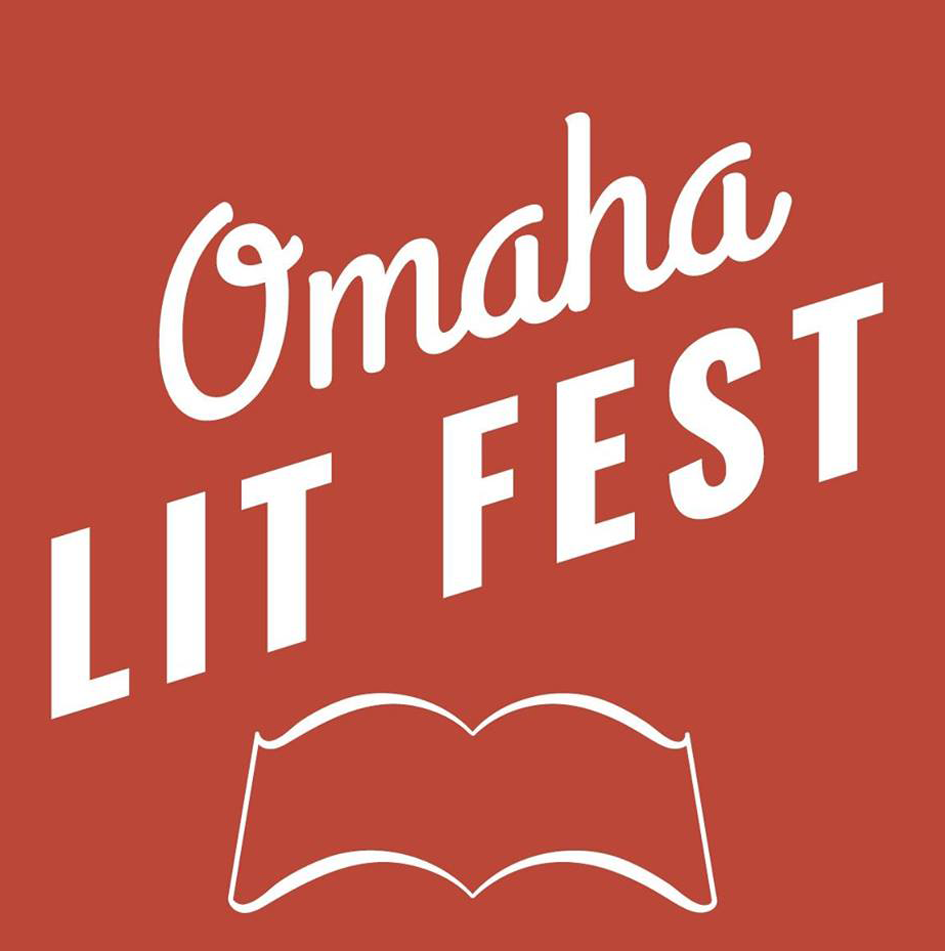 Graphic courtesy of the Omaha Lit Fest
The Omaha Lit Fest is Omaha's biggest literary event of the year. The festival features a full day of panels, readings and talks with featured local and national authors. Plus, there's always a community fair, food trucks and book signings with your favorite writers so make sure to let all of your fellow bookworms know!
For a few weeks every summer, nestled in a lovely tree-lined grove of Young Park just south of the University of Nebraska Omaha Bell Tower, you can hear fantastic actors performing classic Shakespeare plays. Along with some great performances, you can also enjoy tasty food, fun games and family-friendly entertainment!
Held at the famed Joslyn Castle, the Art and Literary Festival brings live theatre, lectures, discussions, a short story contest, live music and more to the Omaha community every year. The 2019 festival is centered around the life and works of Mark Twain, with actors performing special dramatized selection of his writing throughout the castle, in the gardens and under the trees along with a unique Mark Twain Look-a-Like contest.
Book-Loving Businesses
Friendly service, a no-frills atmosphere and delicious, handcrafted cocktails await you at Inkwell, one of Omaha's most beloved bars! The modern space is the perfect spot for date night or to gather with friends, and the talented bartenders whip up interesting and inventive cocktails — often with a literary theme.
721 North 14th Street | 3808 South 203rd Plaza (Opening Soon!)
Photo courtesy of Zipline Brewing
We're a fan of unconventional libraries and Zipline Brewing doesn't disappoint! They offer small lending libraries in each of their four locations around Lincoln and Omaha, where you can borrow or drop off books. Their little libraries also host monthly events, including book clubs and other literary gatherings, bringing Omaha book and beer lovers together at last.
Is Your Weekend Booked?
We hope we helped you discover some new literary spots in Omaha! Let us know if you have any tips for local book lovers in the comments below.