Sometimes rainy days can feel a little depressing in Omaha, especially since we're lucky enough to have over 214 days of sunshine a year. Fortunately, our amazing city is full of things to do no matter the weather!
We've created a list of the best things to do on wet, dreary days from seeing an award-winning show to grabbing a cocktail at one of our iconic bars in the area. So get out there and start exploring — but don't forget your umbrella!
Experience Omaha's Art Galleries and Museums
Photo courtesy of the Durham Museum
Here in Omaha, there's no shortage of art to see. Visit the Joslyn Art Museum, the Omaha Children's Museum, the Durham Museum or the El Museo Latino for a dose of Omaha culture. Plus, several local Omaha museums offer free admission so you don't have to spend a lot on your grand adventure. Check out our guide to Omaha's most popular landmarks to help you plan your next museum outing.
Check Out Your Local Library
At the Omaha public library, not only can you check out a local author's book for some great rainy-day reading, but they also offer plenty of events (rain or shine) to keep you busy! Check out their event calendar and attend anything from a book club to a speed-dating session. For a more eclectic library experience visit Spielbound, a board game library and cafe where you can play either classic or modern board games while sipping on a freshly brewed cup of coffee.
Enjoy a Show at a Local Theater
Omaha is known for a lot of things, from our great steaks to our thriving music culture, but we also happen to have an amazing performing arts scene! We're home to the largest community theater in the country, the Omaha Community Playhouse, along with the John Beasley Theater, the Blue Barn Theater, the Holland Center for Performing Arts and, of course, the Orpheum Theatre, just to name a few. No matter what the weather looks like outside, you're sure to find a great show going on somewhere in the Omaha area!
Go Shopping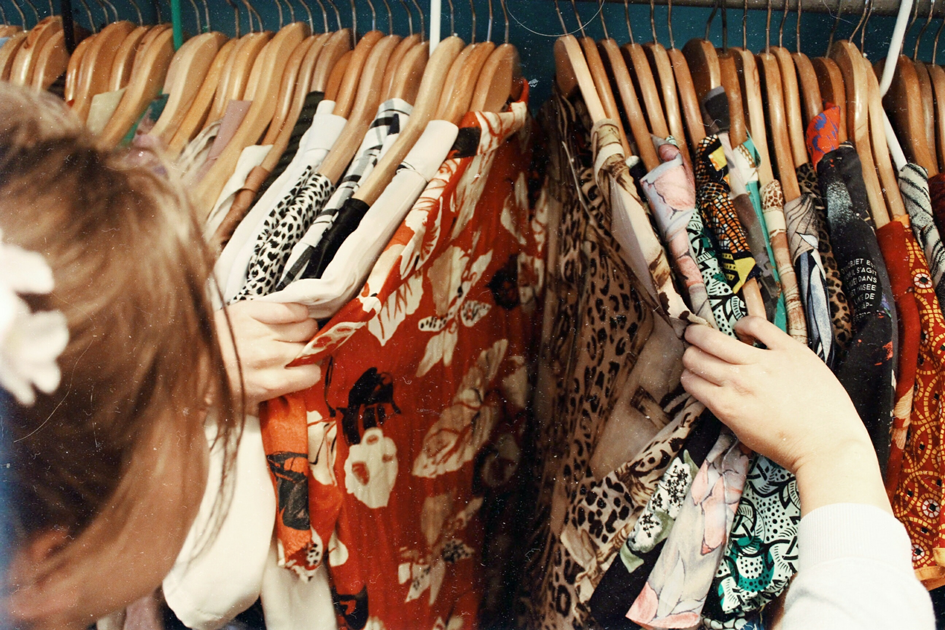 Spend a rainy afternoon exploring some of the best local shops in the area! Whether you're in Old Market, West Omaha or you're venturing all over the city — there will be great stores to peruse no matter where you are. Make your trip easier with our guide to the best Omaha boutiques or check out one of the many local antique shops around town.
Take a Class
If you're going to spend the entire day inside anyway, you might as well learn a new skill! Whether you've always wanted to learn how to cook, brew your own craft beer or even keep bees, there's a class in the Omaha area just for you.
See a Movie
One of our favorite rainy day activities is going to see a movie! There's nothing better than sitting in a dark theater, surrounded by the smell of popcorn as rain splatters the roof above you. In Omaha, there are plenty of options as to where you can see a new flick, including the Almo Drafthouse which is a unique theater that offers everything from sing-alongs to food and drinks delivered right to your seat during the film. Or, support your local indie theaters such as Ruth Sokolof Theater or the historic Dundee Theater which play both classic and modern films all year long!
Go Skating
You can ice skate all year round at the Ralston Arena's indoor rink! Public skating admission is only $5 and that includes skate rentals. Or, if you're looking for something a bit warmer, head over to SkateDaze or Skate City for roller skating. Both are challenging and fun activities fun for the whole family!
Explore the Omaha Food Scene
It's no secret that we're huge fans of the Omaha food scene. It's hard not to be when there are so many fantastic places to grab a bite to eat in the area. From farm-to-table eateries and vegan and vegetarian-friendly hotspots to upscale restaurants and casual, walk-in only joints — we've got it all!
Visit an Iconic Cocktail Bar
Photo courtesy of Joshua Foo Photography via Nite Owl
Sometimes a rainy evening calls for an inventive craft cocktail in a swanky atmosphere. Luckily, Omaha has several iconic cocktails bars in the area that will elevate any nighttime outing. Our favorites include the unique retro-inspired spot Nite Owl and the trendy Krug Park, which was even named in Draft Magazine's 100 best bars in America for three years running.
Go on a Self-Guided Brewery Tour
There's nothing better than enjoying a cold, craft beer among friendly people in an inviting atmosphere on a dreary day. Fortunately, Omaha is home to an abundance of fantastic breweries that are just waiting to be explored. Use our handy guide to help plan your crawl!
Head to a Coffee or Tea Shop
When it starts to drizzle, head over to a local coffee or tea shop. Sit and enjoy a cup of your favorite warm beverage while surfing the internet, reading a good book or simply people watch from the comfort of a warm (and dry!) seat. Whether you're a coffee, tea or hot chocolate person — Omaha has a great spot to offer you.
Explore the Indoor Exhibits at the Zoo
Omaha's Henry Doorly Zoo and Aquarium is home to thousands of animals from all around the world as well as 130 acres of exhibits and gardens. It even happens to be home to the world's largest indoor desert, the Desert Dome, which spans a massive 84,000 square feet! You can start planning your zoo day here.
What about you?
How will you spend your rainy day? Let us know in the comments!