Like almost everything in 2020, the 4th of July is likely to look a little different due to social distancing. But that doesn't mean you shouldn't celebrate the holiday—even if that means virtual fireworks and smaller backyard parties.
To help you have the best Independence Day possible, we've rounded up a few ideas on how to spend it in the Omaha area! Whether you want to enjoy a peaceful day at the farmers' market or want to throw an all-out barbeque for your family, we've got you covered.
Head to a First Friday Event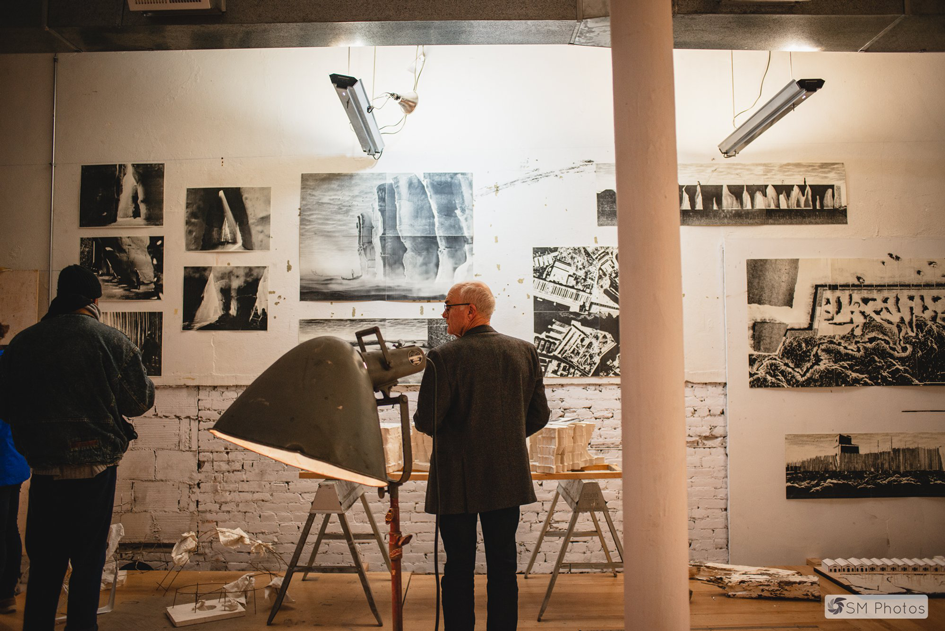 Photo courtesy of Benson First Friday
For some pre-Fourth of July fun, don't miss Benson First Friday and First Friday Old Market, two monthly events that help promote local business and the arts in their respective neighborhoods. First Friday Old Market is kicking off their 2020 season, which was postponed due to the virus, on July 3rd! It will run from 6-9 p.m. and gives you the chance to explore local galleries and meet with local artists.
After you've spent a little while perusing Old Market, head over to Benson and explore everything this hipster neighborhood has to offer! See art from local artists, step into boutiques and shops, or grab a drink while listening to live music. BFF may be making changes to the event depending on the pandemic, make sure you follow them on social media to stay updated.
Go to the Farmers Market
The Fourth of July falls on a Saturday this year and that means it's a perfect opportunity to celebrate at the farmers market! Even through a pandemic, Omaha locals have made sure that fresh produce, baked goods, dairy products and so much more are still readily available all over the area. Many of our local markets, from the Omaha Farmers' Market to ones in Council Bluffs and Papillion, are now offering online ordering, curbside pickup and more. Click here to see what local farmers' markets are up to this season.
Have an Outdoor Family Barbecue
It's America's birthday, which in itself calls for a special dinner to celebrate. And even though you can't throw a big bash this year, you can still create a few patriotic recipes from local bloggers to enjoy with just you and your own. We have an entire list of our favorite summery recipes from Nebraskan bloggers, from Apple Cranberry Chicken Salad from Amber at Stirlist to a Plant-Based Mexican Burger from Janelle at Bakes in Slippers. Click here to see the full list and get cooking!
Bake Something Patriotic
You can't have a party without a little something sweet. Luckily, Nebraskan bloggers have our backs once again. Try these Red, White and Blue Sweet Potato Muffins from Lille Pumpkin if you're looking for a sweet breakfast treat. Or, if it's just too hot to turn on the oven this weekend, throw together this easy 3-Ingredient Candied Popcorn from Hostess at Heart, which is sure to be a crowd-pleaser!
Take Advantage of Fourth of July Sales
One of our favorite things about the Fourth of July is all of the great deals! So if you're in the market for some new patio furniture, a new kitchen appliance, or some other special home decor—now's the time to start shopping. This year, national stores like Home Depot, Pottery Barn, Wayfair and more are planning big sales on everything from grills to swimwear. Here's a great running list from Country Living that you can bookmark for later.
Watch Some Virtual Celebrations
While there haven't been many virtual Independence Day celebrations announced here in Omaha, there are a lot of cities around the United States that are planning some online festivities. St. Louis' massive annual fair has decided to move the party online. Just tune in to their Facebook page for a virtual celebration, complete with local musicians, variety acts, a salute to our troops and essential workers, and more.
The city of Pocatello, Idaho is going to be hosting a virtual parade on July 4th starting at 10 a.m. on their Facebook page. So is the Kiwanis club of San Ramon Valley in Danville, California which will start at 10 a.m. Pacific Time.
Camp in Your Own Backyard
Campfires, tents, s' mores, chirping crickets—all of our favorite parts of camping can be done right in your backyard! Set up your tent, get a fire going (a candle works perfectly if you don't want to start an actual fire in your yard), snuggle up in your sleeping bags, and enjoy a night outside.
Get Takeout from One of Your Favorite Local Restaurants
If you don't feel like cooking a grand summer barbeque, why not support a local business instead? From brand new restaurants to kid-approved spots and vegan/vegetarian eateries, we have lists for them all. Plus, many of them are currently offering curbside pickup and takeout so you don't even have to go inside.
Take a Scenic Drive
This holiday weekend is a great opportunity to explore everything the Omaha area has to offer! Pack a picnic, load up the car, and put on your favorite road trip playlist—because you're going on an adventure. Luckily, you don't even have to go that far for a fun drive. The Omaha area is full of scenic areas that you can explore away from other people. Need some inspiration? Check out our list of the best getaways in Nebraska!
Break Out the Sparklers
There might not be official fireworks this year, but that doesn't mean you can't bring some of the sizzling fun to your backyard! Grab a few boxes of sparklers and go to town. Play some games with them, take a few photos, practice your air writing—with a little imagination, this simple activity can be the highlight of the holiday.
Happy Independence Day!
How are you planning to celebrate the Fourth this year? Let us know in the comments!