To help you keep your 2021 resolutions, we rounded up a few ideas on how to stay active at home this winter, from virtual classes to shoveling piles of snow. Have a great workout! 
Participate in an online workout
There are a lot of benefits of living in the 21st century, but none are quite as amazing as the internet. While you used to have to rent or purchase physical fitness videos for your VCR or DVD player, today you can access millions of workouts with just a few taps on your phone! If you're looking to get active while also staying safe, joining a virtual workout class is a great option. Many local gyms—like the Pilates Center of Omaha, Sound Method Yoga and Elevate Cycling Fitness—are offering live-streamed classes.
If you'd rather workout in your own time and at your own pace, consider trying a few online videos! Services like Amazon Prime, YouTube, Peloton and Fitbit all have exceptional backlogs of workout videos for all fitness levels. Visit our entire Guide to Virtual & At-Home Workouts in Omaha for more ideas!
Climb up and down the stairs
While people all over the world pay a fee every month to use the stair climbing machines at a gym, if you happen to have a staircase in your home or apartment complex, you can do those workouts for free! There are so many ways you can use your staircase as an effective workout tool, from running up and down them for minutes on end to doing squats or leg lifts on your way up. Here is a great guide from Self.com all about how to use stairs for a fun, exciting workout without even having to leave your home.
Rent workout equipment from a local business
Throughout the pandemic, we've been in awe of local businesses' creativity. One of our favorite socially-distanced business ventures is the ability to rent gym equipment from local gyms and fitness studios! Because why should you spend hundreds of dollars on weights and equipment if you'll never use them again once the world returns to normal?
You can rent equipment from Push Pedal Pull, Body Basics Fitness Equipment or Nova Fitness Equipment—local destinations that make it easy to rent weights, kettlebells, exercise bikes and more.
Invest in a new workout machine
If fitness is your new favorite quarantine hobby, maybe it's time to invest in your own fitness machine! Head to a local fitness equipment store, like Body Basics, Nebraska Furniture Mart, or Nova Fitness Equipment, to pick up your brand new (or used!) machine.
Take a brisk walk around the neighborhood
If you're feeling a little cooped up, head outside for a quick jaunt around the neighborhood! The cool air will be a refreshing change—just be sure to bundle up, wear a mask and stay at least six feet from other walkers. Here's a list of our favorite Omaha-based podcasts if you're looking for something to listen to on your walk!
Clean your house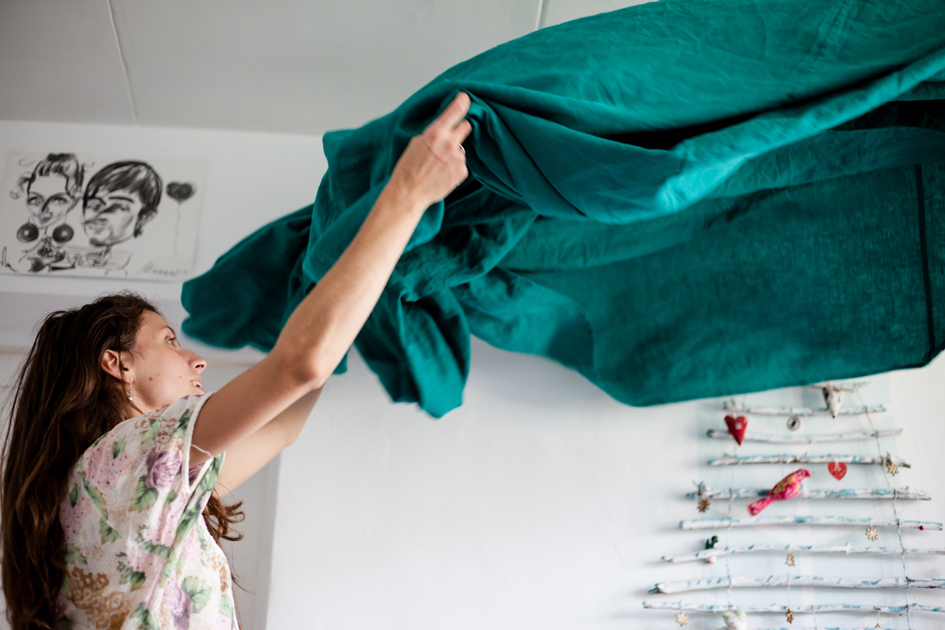 Did you know that vacuuming can burn up to 200 calories if you do it for 30 minutes? Or that you could burn 300 calories just by stripping and remaking your bed? Housework is a great way to work out and be productive all at the same time! To burn even more calories, try turning on some music and doing some dance moves or lunges while you're cleaning.
Shovel snow
Speaking of housework—shoveling snow is one of the most physically demanding chores there is. Pushing and throwing that wet, heavy snow is comparable to a weight-lifting session or even an aerobic workout on the treadmill. According to LiveStrong, an average person can burn 223 calories per 30 minutes while shoveling snow while also building muscle in your arms, legs and back.